My productivity Secrets!
Hi there my dear Readers, Hope you all are doing well.
Everyone in this world has limited time and limited resources. It is how you use these to your advantage, that makes a difference. Some people have secret habits and processes through which they make the most of their time. Some people have conquered the time management skills, while other have their own recipe for successful project management. 
I too have my own way of working through which I try to maximise my productivity with limited time.
I have too many tasks per day that I handle. However, I do manage to get them done within time limit. There are number of Applications, phone Apps that I use to get my work done faster and more neatly. There are some rituals unique to me that I have developed which save me time and energy. In this new series "How I work", I intend to dig into the diaries of professionals and get ideas of getting things done within the time frame. Most of these professionals are extremely busy. There are ways in which these professionals, CEOs, Managers get the things done, how they optimise their time and how they achieve their goals.
Why keep their productivity secret to yourself? Let's share it with others; so everyone is helped.
First I would like to start with myself:
What does it take to run a leading blog in UAE?
For almost 3 years, I have been running emiratesdiary.com, which provides useful information on UAE, Labour Laws, UAE Tips, Job Tips, CV tips etc.
Here is more about me.
Location: Dubai, City of Wonders!
Current gig: Employed in UAE, run blog: emiratesdiary.com, volunteer at more than 2 non-profit organisations.
Current Computers: Apple Mac Air '13 and Custom built Windows 8 PC, Android Remix Mini.
Current Mobile: Apple iPhone 6 (32GB), Nokia basic mobile.
One word that describes how I work: Enthusiastic!
What apps and software do I use:
I make it a point to keep my professional work and personal work separate. There's strict boundary! At work, I use company provided PC (I do not know what is the configuration!!). It's fast though!
Personally I use Apple Mac Air throughout weekdays and My personal computer on the weekends. I purchased my Mac Book through JadoPado website. I have also heard shopped few computer accessories through Amazon.com. I am trying out my new Android Remix Mini.
Because these 2 computers are synced through Dropbox, I do not need to carry files through USB. I also use Google Drive where I have 100GB cloud drive.
I use MS Notepad and MS Office to start writing my articles and posts which I then copy to my CMS to format and post. I use Photoshopt CS6 and Pic Monkey for photo editing, Camtasia for screen recordings, Snagit Chrome Extension for screen capture. I like to use Gmail for my email purposes.
My most used iPhone apps:
I have some awesome iPhone apps which I use to manage my daily activities. Below are the screenshots of my iPhone. (PS: I have hidden my personal apps!!)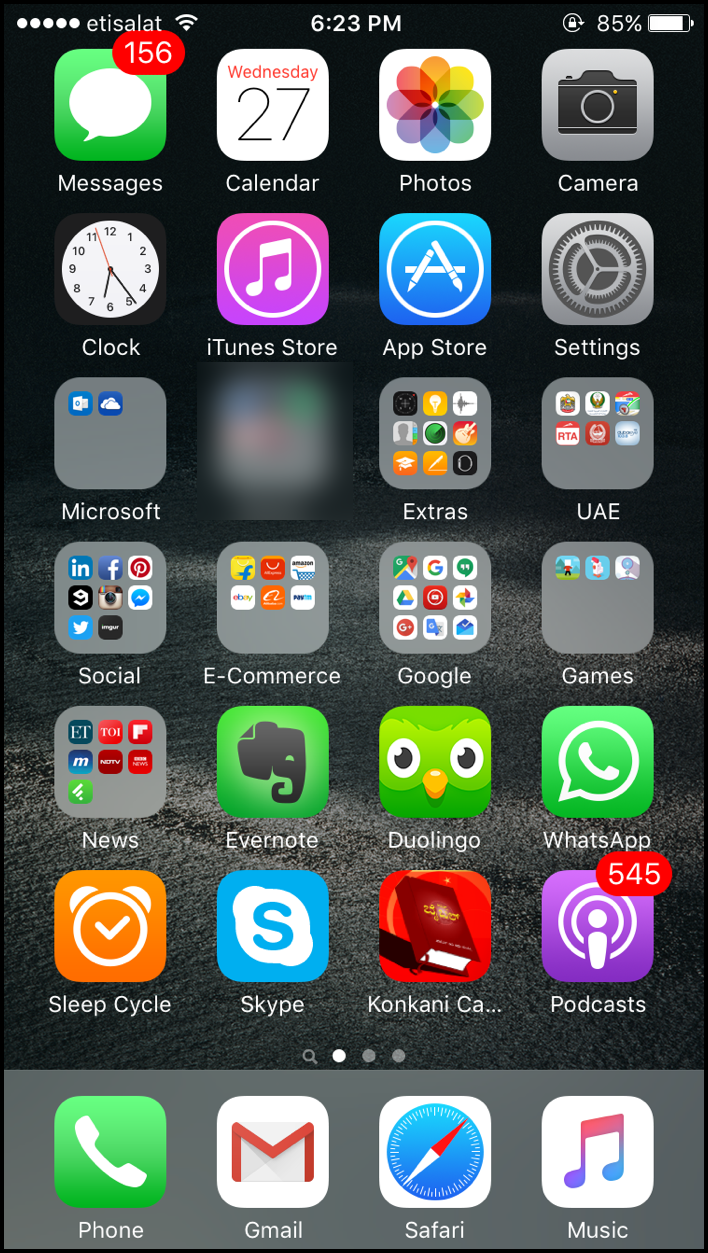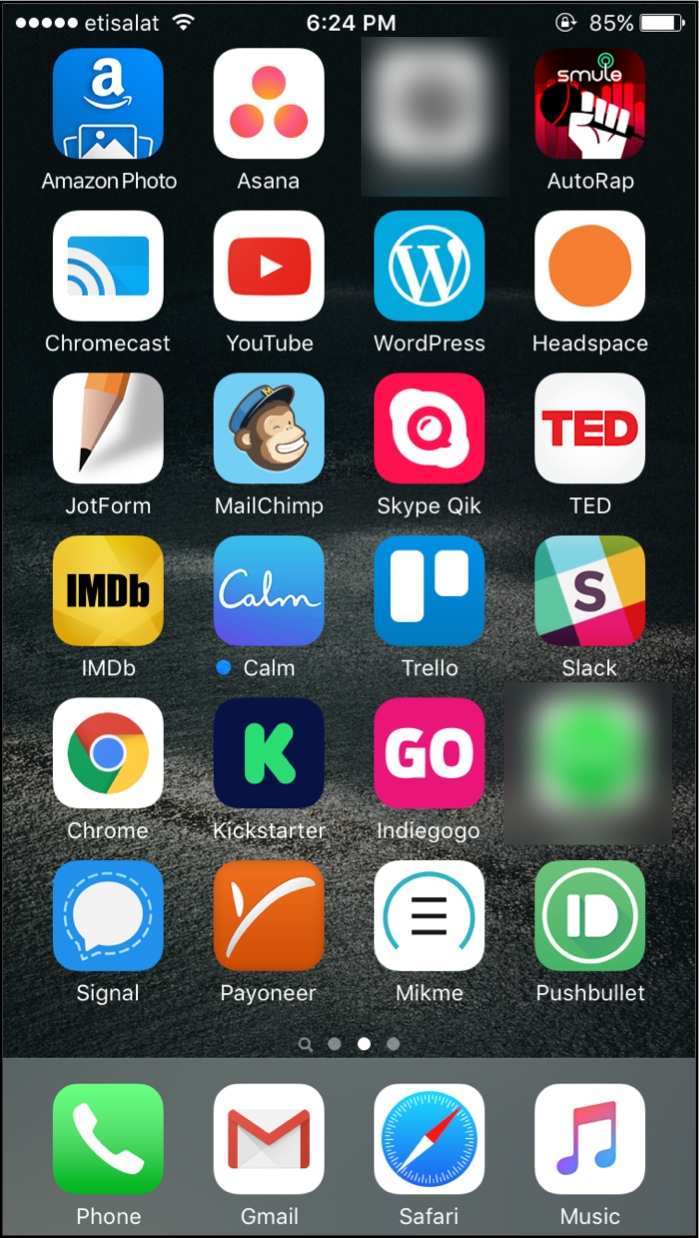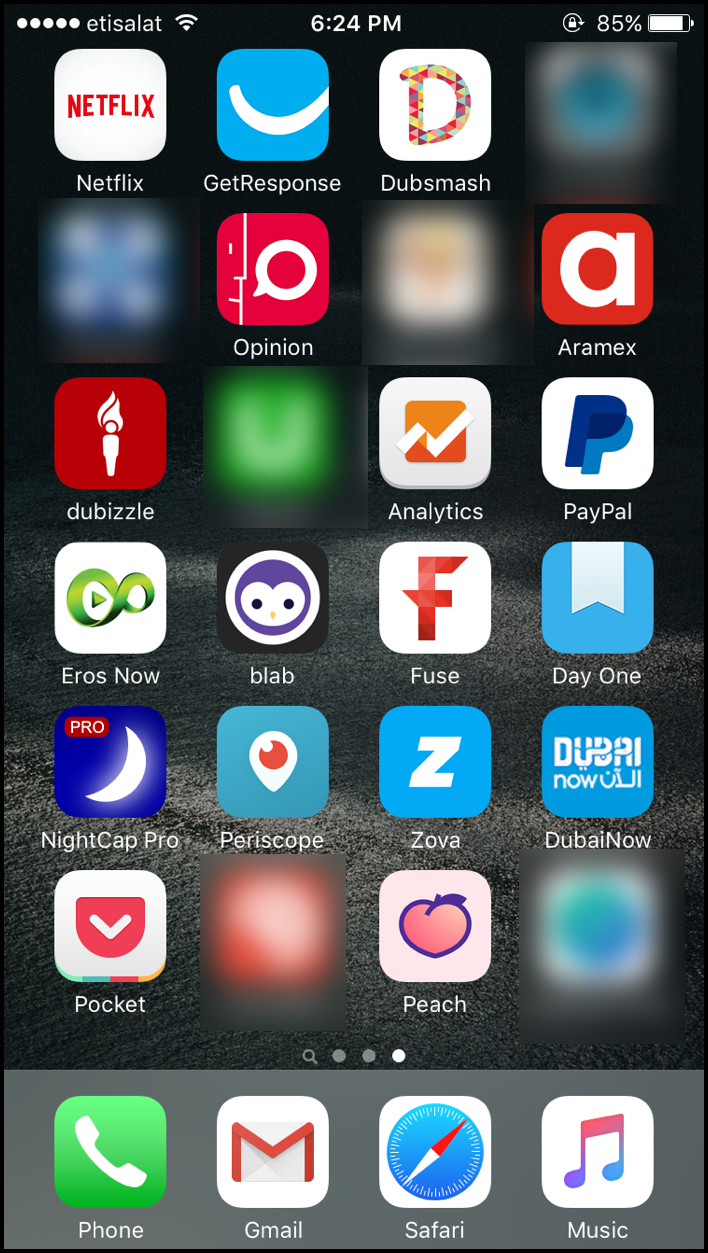 Which gadget that you can not live without?
I am stuck mostly to my iPhone. If I tracked properly, I think, I spend around an hour daily. I am trying to reduce that to below 20 minutes per day. I do not have Data package subscription. I think it would be a major distraction for me. Having data package would be counter productive for me. I have also disabled all the notifications on my iPhone (except phone calls of course!). I believe that notifications are a major distraction in your goal to achieve higher productivity. When you have notifications, you are distracted with buzzing phone with Whats'app, Facebook, News and other App notifications. I believe this is one of the secrets for me to achieve a higher level of productivity. I also do not like longer conversations of phone calls unless the person is not easily accessible due to geography.
My to do list manager
I usually jot down ideas and to-do things on a piece of small square white paper. This helps me remember it better. I try not to depend on any phone apps to let me know what my tasks are. I must say that I do use an app called Trello to organise my projects.
Note taking
I use Evernote for note taking purpose. I think it would be a challenge for me to function without this app! It is available as an app as well as on website. This is an awesome note taking app and has helped in be more productive.
My workspace:
I think that my workspace is super cool in office as well as home. Of course I can not publish my office workspace.
But, heck, I am excited to let you see my personal workspace. Here it is: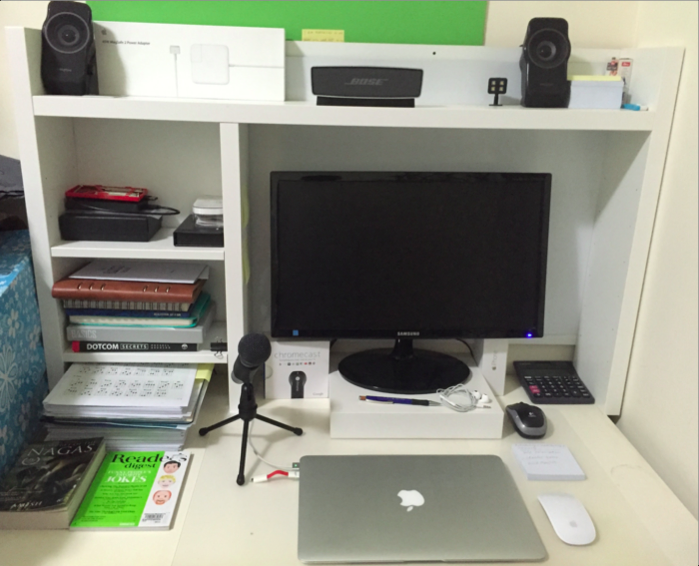 Timesaving trick:
I use a principle called 30-20-10. This is basically, work continuously for 30 minutes, ponder/revise the work for next 20 minutes and take rest for 10 minutes. This gives me enough energy and freshness to continue working.
I sometimes also use 20-20-20 technique if I have to use PC/Laptop continuously. This is basically, every 20 minutes take 20 second break and look away at a thing 20 feet away. This way your eyes are not strained and are given some rest.
Another nifty trick is to delegate time taking tasks by way of outsourcing. Tasks like pro video, audio, image editing is better done by professionals.
Sleeping Pattern:
I sleep around 8 hours daily. This is very important for me! Usually I sleep at 11Pm and wake up at 6:30 to 7Am. I track my sleep pattern with app Sleep Cycle.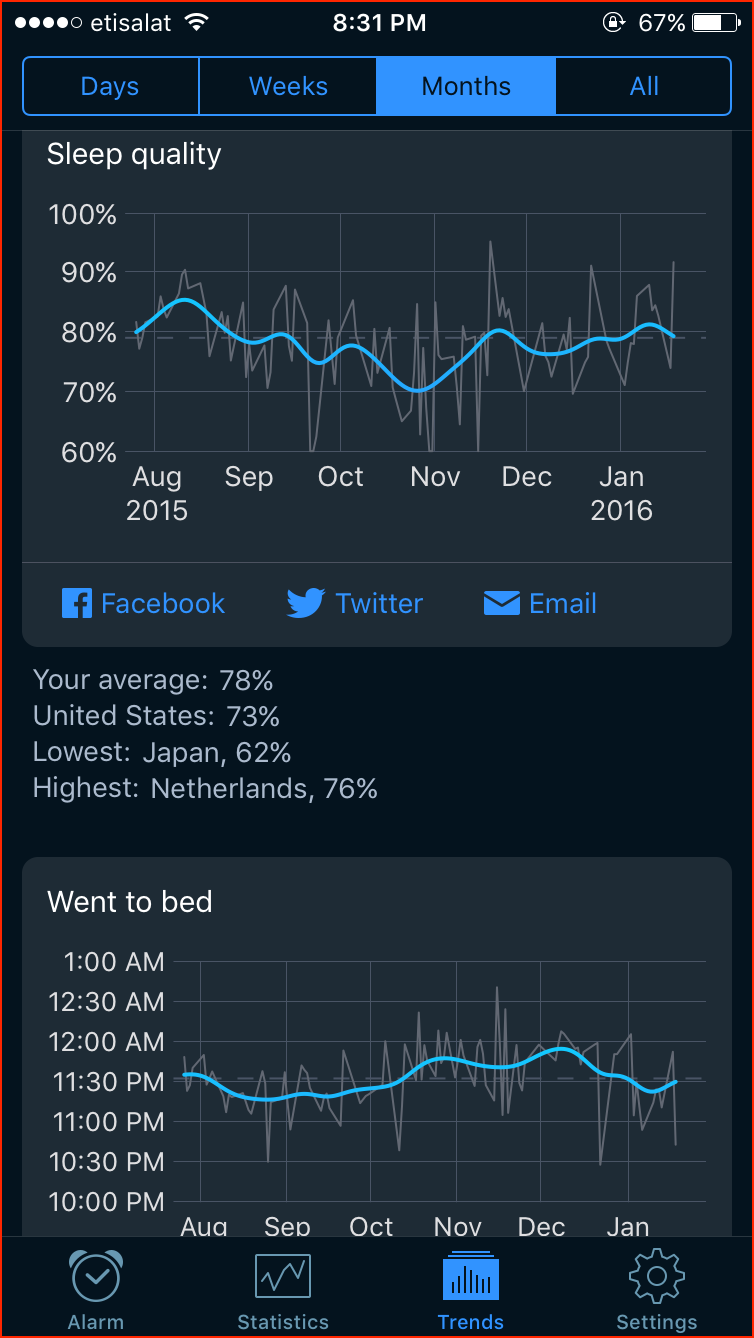 Introvert or extrovert?
Introvert mostly!
That's mostly about me and How I work.
Do you have your working tricks and tips that you'd like to share with others? Let me know.
Would you like to be featured in this blog on "How I Work" section? Do let me know.