If you've been buying and selling crypto for some time, you know you had very few options.
That is until recently. Nowadays, you have so many options to pick from:
All of these crypto exchanges are competing to give you the best experience and ease of use.
In this post, I will review Rain Crypto Exchange.
Rain.bh

is one of the top Middle East crypto exchanges and is one of the most suitable and userfriendly sites for crypto investors to invest in bitcoin and other cryptos.
---
Background of Rain.bh:
Rain is among the most trusted and best cryptocurrency trading platforms in the Middle East and Turkey.
Is Rain.bh safe crypto exchange?
Rain comes across as an ultra-modern crypto exchange. The user experience is smooth. Rain's core mission is to create an internationally respected exchange in the Middle East, from the perspective of both security and pricing and so has bank-grade security and is within 15–30 BIPS of the international market rate.
The Rain team considers education as a key component of reaching mainstream adoption for cryptocurrencies and has built an in-person 'meet-up' presence across the region to meet this need as a trusted source, providing customers comfort and support whilst navigating this new industry.
---
Rain was founded by Abdullah Almoaiqel, A. J. Nelson, Joseph Dallago, and Yehia Badawy.
---
Who has funded Rain?


Rain has perhaps raised the maximum amount of capital from outside investors. Bahrain-headquartered cryptocurrency exchange Rain has raised $110 million in a Series B round co-led by Kleiner Perkins and Paradigm (the largest crypto fund in the world founded by Coinbase co-founder Fred Ehrsam and former Sequoia Capital partner Matt Huang). It is the first Middle East investment for both firms.
The round is one of the largest investment deals for any startup in the Middle East & North Africa. It also includes the participation of Coinbase Ventures, Global Founders Capital, MEVP, Cadenza Ventures, JIMCO and CMT Digital. Rain had previously raised $6 million in a Series A led by MEVP in January last year. Its previous investors also include Coinbase, JIMCO, and Saudi's Vision Ventures.
In total Rain has raised around $ 116 million through two rounds of investments.
More info: Rain capital raise

---
Rain.bh Crypto Exchange Review:
I review crypto exchanges on the following parameters:
Regulation
Founders and Team
Investors
Fees
Ease of using the platform
Custodial Service
Ease of deposits and withdrawals
1 👍 = 1/5, where 5 is the max and best.
---
Regulation 👍👍👍👍
Rain.bh crypto exchange is licensed by the Central Bank of Bahrain and is regulated.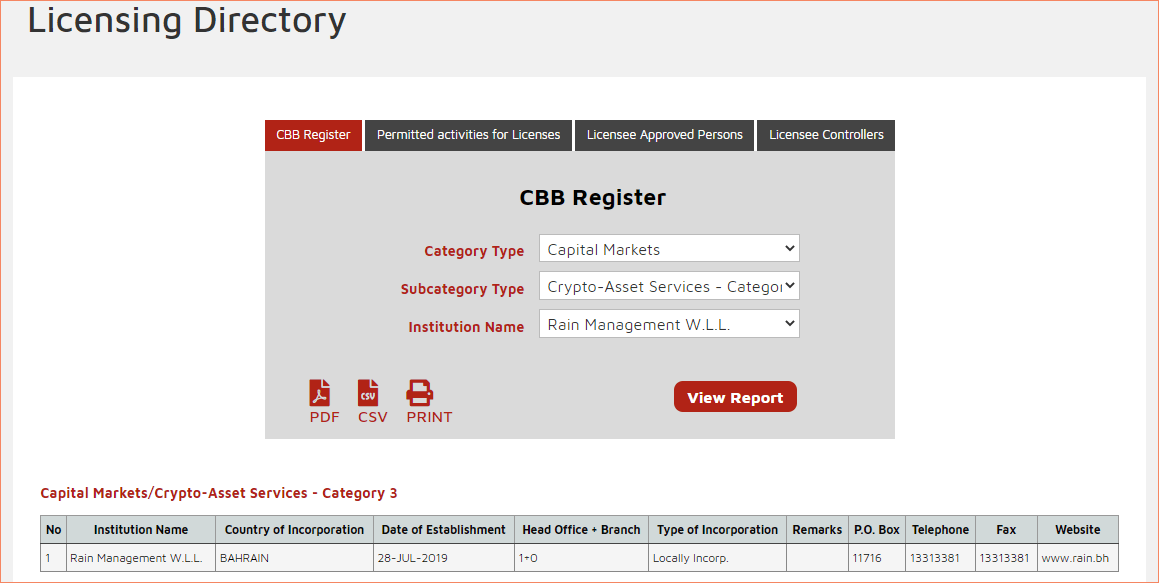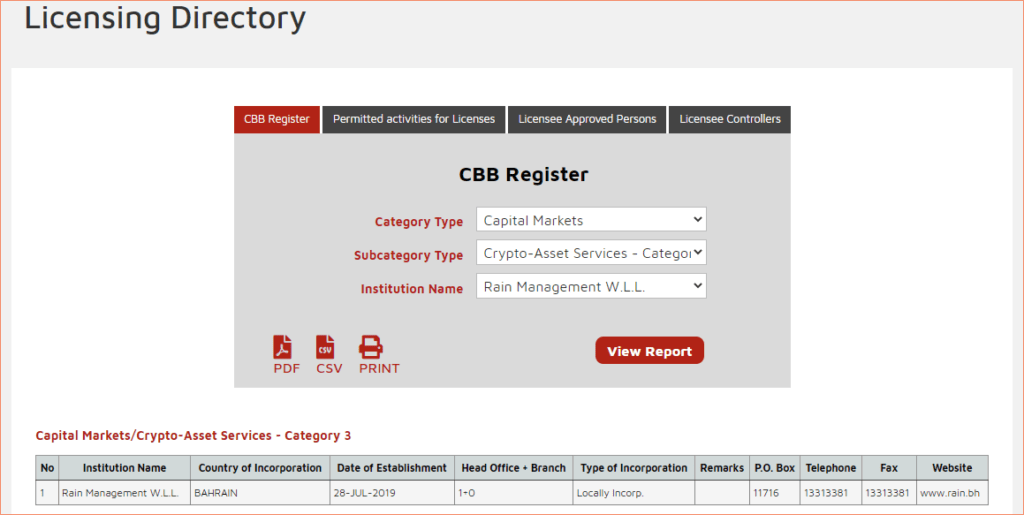 ---
Founders and Team 👍👍👍👍
The Rain crypto exchange has been founded by 4 individuals: Abdullah Almoaiqel, A. J. Nelson, Joseph Dallago, and Yehia Badawy. I include their brief profiles:
~Abdullah Almoaiqel
I found some public information on Abdullah through LinkedIn and some interviews on YouTube. Prior to Rain, Abdullah worked in several but unrelated segments to crypto exchanges.
Link to Abdullah's Crunchbase profile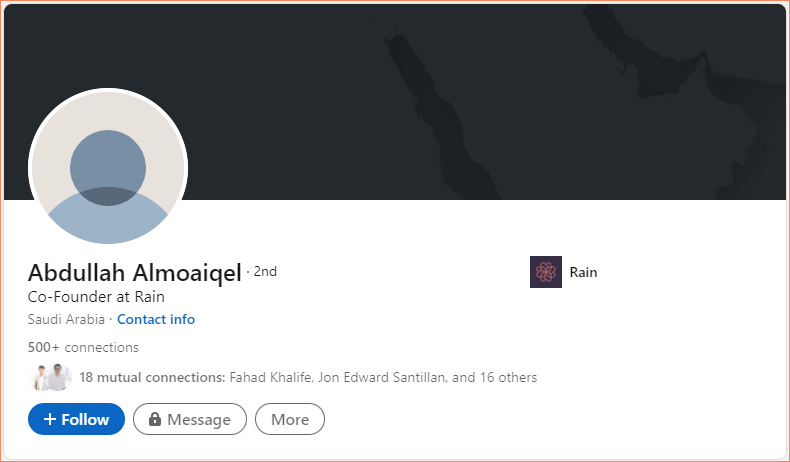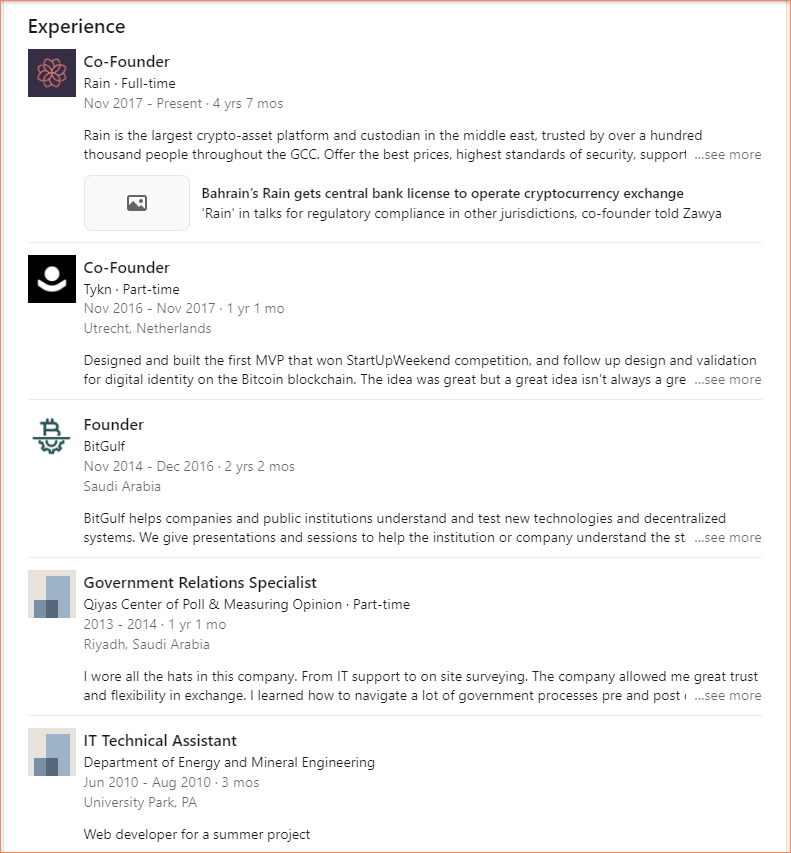 ---
~A. J. Nelson
Link to Nelson's Crunchbase profile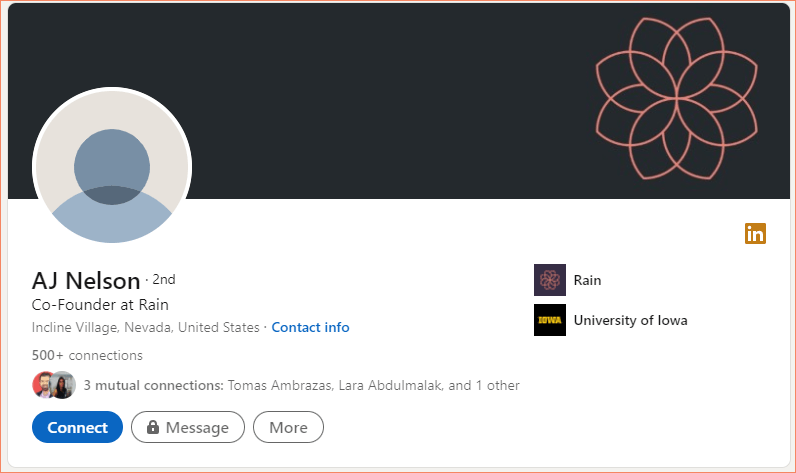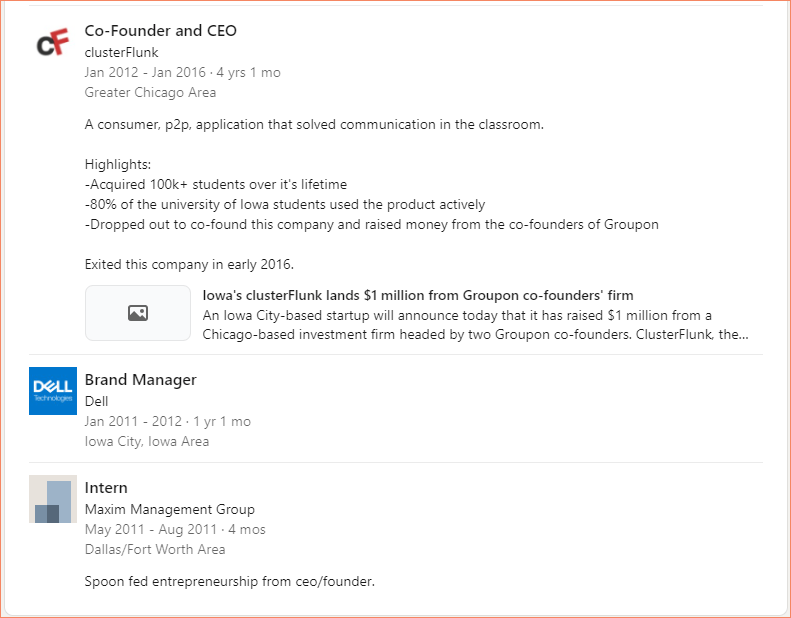 Prior to confounding Rain, Nelson has experience in Abra, Pi App which adds overall value to the venture. he has successfully founded ventures in the past and raised capital from outside investors.
---
~Joseph Dallago
Joseph is the Co-Founder and CEO of Rain Crypto exchange.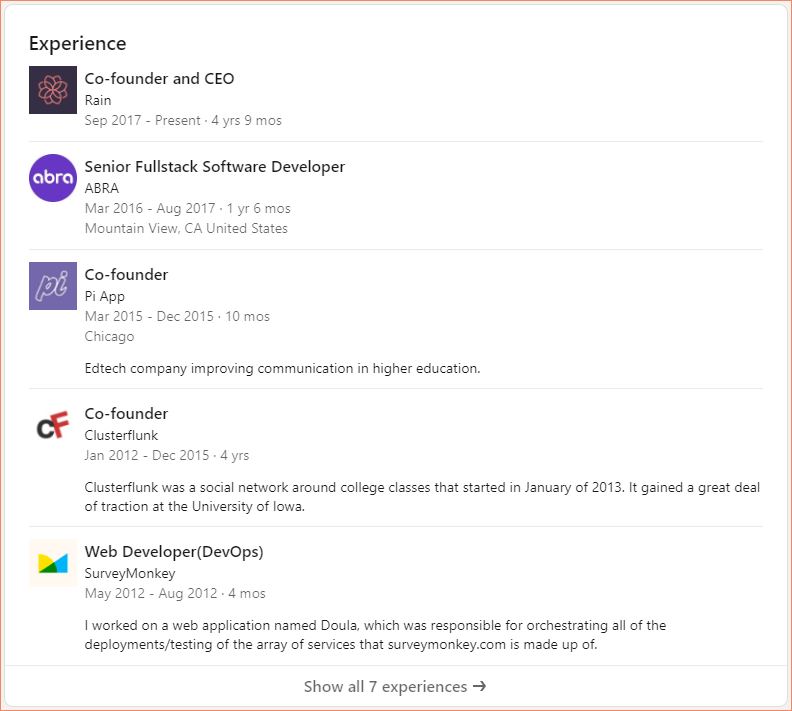 He has relevant experience in ABRA and Pi App (Co-Founder) and comes from crypto background.
---
~Yehia Badawy
Yehia is a Co-Founder at Rain.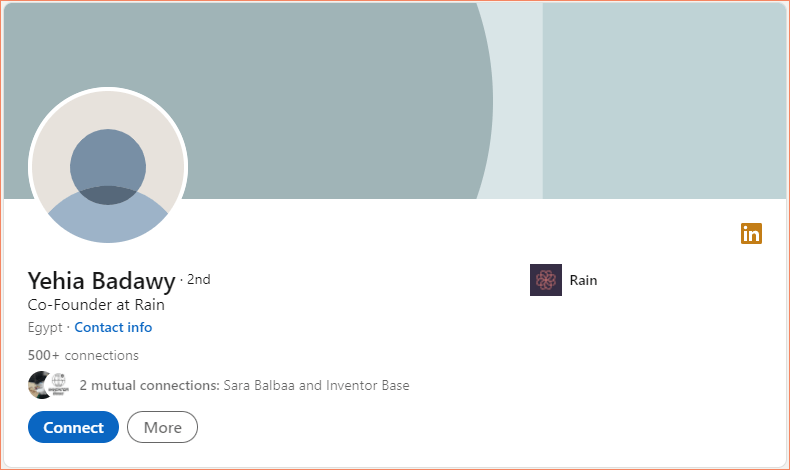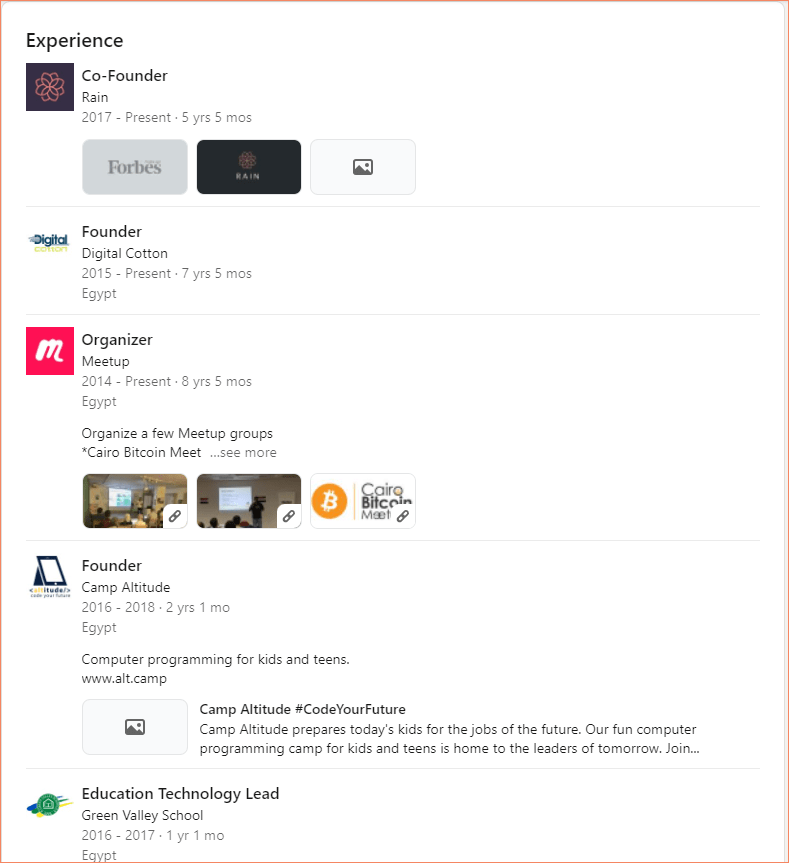 ---
Investors 👍👍👍👍
Rain is backed by some of the largest VCs within the crypto sector.
Coinbase Ventures
Global Founders Capital
Middle East Venture Partners
Cadenza Ventures
JIMCO
CMT Digital
BitMex Ventures
Blockwater
In addition, Bitcoin enthusiast and developer Jimmy Song, Cumberland Mining founder Mike Komarnsky, Aaron Lasher and Aaron Voisine, founders of cryptocurrency wallet BRD, also participated in the initial round.
---
Fees under Rain.bh Crypto Exchange 👍👍👍👍
Trading and Swap Fees: NIL
Deposit Fees – Bank Transfer: NIL
Withdrawal Fees: Nil within Bahrain, $ 15 International
Crypto Withdrawal Fees, Dynamic Send Fees. Dynamic network fees are applied for BTC and ETH transactions. No charges are applied to other cryptocurrencies.
Storage Fees: Nil
I see that fees under Rain platform are nominal. I recommend you clearly read all fees related to the platform.

---
Ease of Using the Platform 👍👍👍👍
One thing that impressed me is the ease of use and user experience of Rain crypto platform.
When you going to log in, you're provided with a clear page for login.
After you've logged in, the dashboard is clean and neat with all the vital information right there in the Dashboard: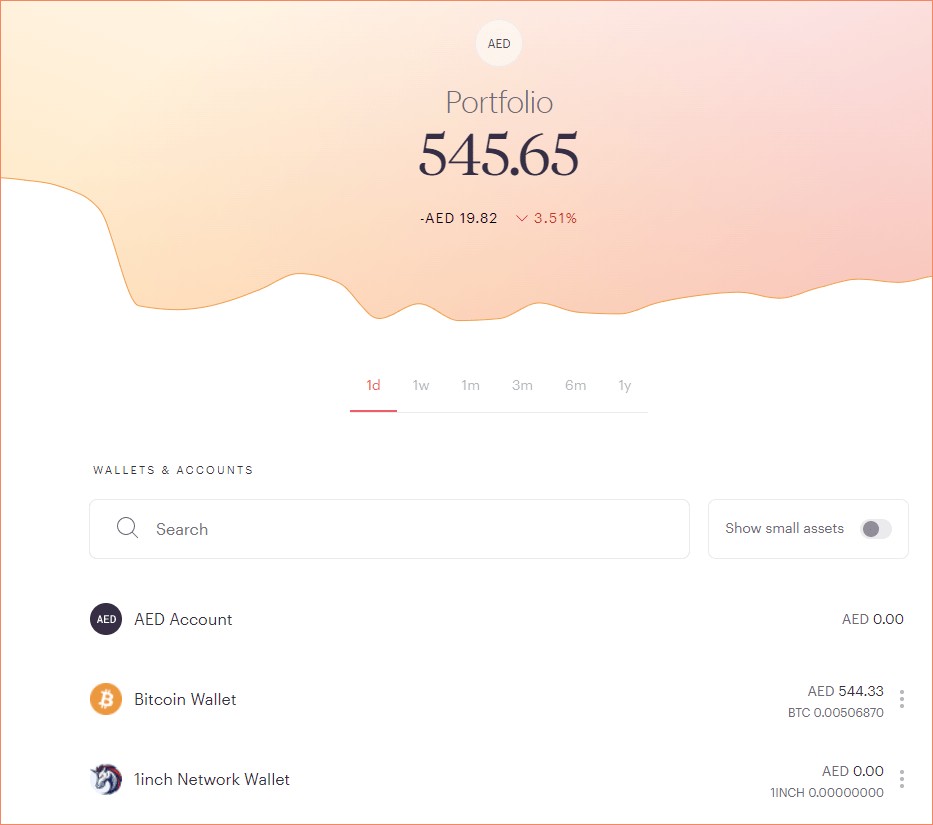 ---
Custodial Service 👍👍👍👍
Perhaps, this is the most important feature of any crypto exchange. Not many know of this. When you buy bitcoin or any other cryptocurrency on any exchange, it is on the crypto exchange's wallet under your name.
This is called a 'HOT WALLET.' Because it is linked to the internet. If the exchange gets hacked, all your bitcoin or other cryptos may disappear. This is the reason why authorities take great care to evaluate how robust are the systems of the exchanges to withstand a hacking attempt.
And for this reason, it takes a lot of effort to get a license to operate a crypto exchange.
I presume that the Central Bank of Bahrain has good audits of the systems for exchanges that come under their regulation.
CoinMENA has two-factor authentication on account logins. This provides an added layer of protection to your account. In any case, I recommend that you transfer your bitcoin or crypt to cold wallets such as Trezor

.
---
Ease of deposits and withdrawals 👍👍👍👍
Withdrawing and deposits are quite simple under Rain crypto exchange.
Go to your Portfolio, select the crypto that you'd like to withdraw, and insert your wallet address.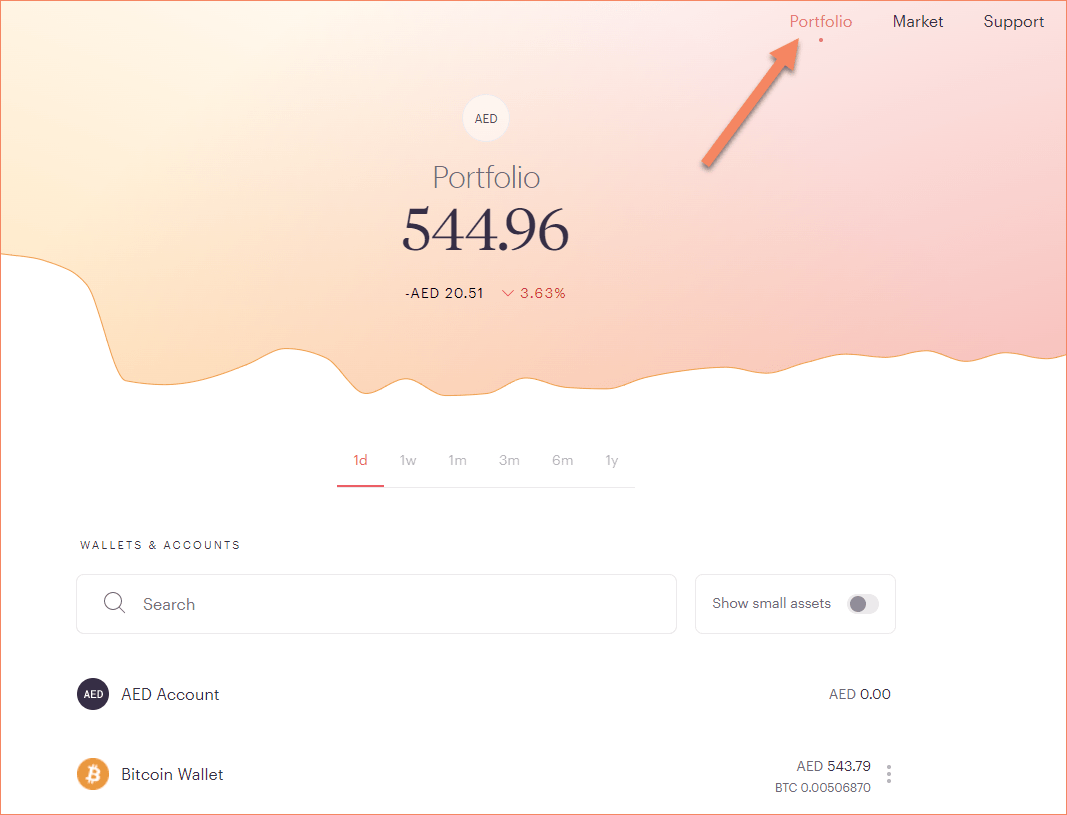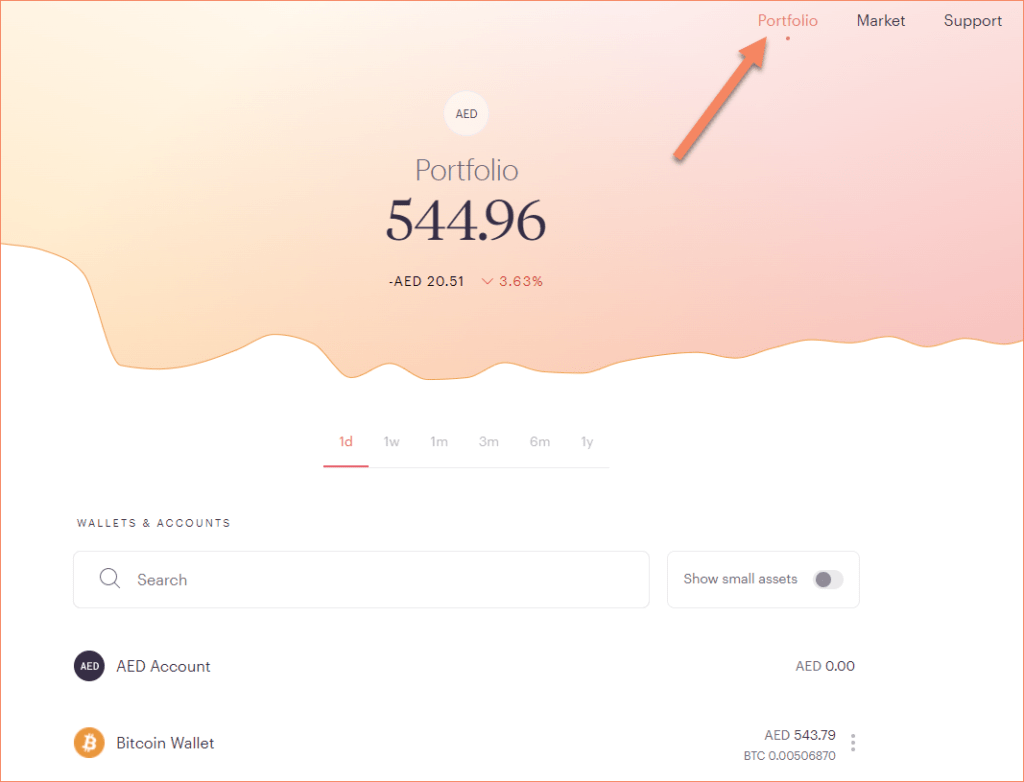 ---
Overall Rating of Rain.bh Crypto Exchange: 4/5 👍👍👍👍
---
Notable Rain Crypto Exchange Features:
Rain Support:
Customer support is one of the most important aspects of any crypto exchange. Most of the users are quite anxious as they deal with money and they'd like to receive answers immediately. Rain has a separate section that is dedicated to user support.

Most of the important topics are covered under this: Account related, Security related, Funding related, Fees related, Limits related, Fund Withdrawal etc.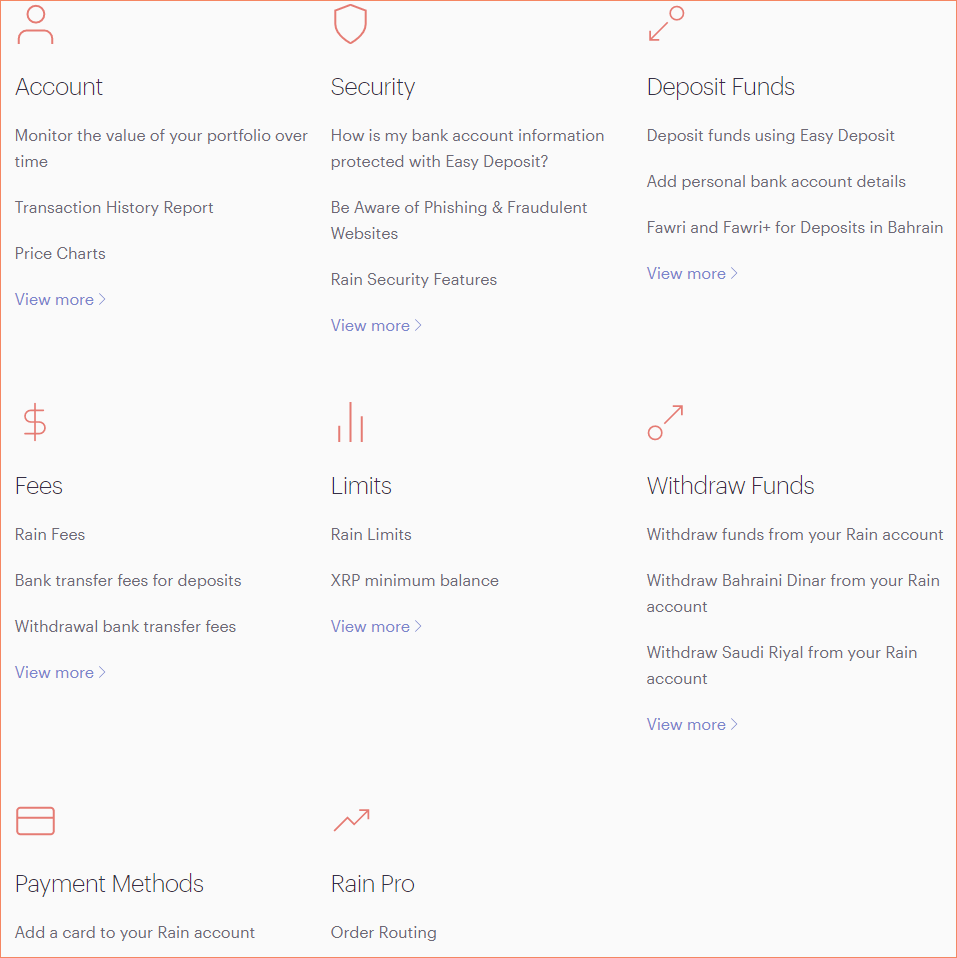 ---
Rain Pro for Professionals
The current interface is suitable for beginners under Rain. However, Rain has introduced Rain Pro which provides access to sophisticated charts, and different types of orders.
Read more about Rain Pro

---
What Coins are available on Rain?
Following cryptocurrency pairs are available on Rain:
Currency Pairs
Bitcoin
BHD/BTC
SAR/BTC
AED/BTC
KWD/BTC
OMR/BTC
USD/BTC
Litecoin
BHD/LTC
SAR/LTC
AED/LTC
KWD/LTC
OMR/LTC
USD/LTC
Ethereum
BHD/ETH
SAR/ETH
AED/ETH
KWD/ETH
OMR/ETH
USD/ETH
XRP
BHD/XRP
SAR/XRP
AED/XRP
KWD/XRP
OMR/XRP
USD/XRP
---
Rain Educational section
I was impressed with the Learn

section of Rain crypto exchange.
---
What's missing from Rain Crypto Exchange?
Rain looks to be a sophisticated crypto exchange. I feel if they add the following Rain will be a market leader:
More crypto pairs like Dogecoin and other top 10 cryptos
API for professional traders to link with trading platforms
Default Pro exchange availability for all users
Other products related to NFT
---
Pros and Cons of Rain.bh Crypto Exchange
| | |
| --- | --- |
| Pros | Cons |
| Licensed and regulated by Central Bank of Bahrain | Only available in Bahrain, Kuwait, Oman, Saudi Arabia, and UAE |
| Sharia Compliant | |
| Easier to Fund Fiat | |
| Easy option to accumulate bitcoin | |
---
FAQ on Rain.bh Crypto Exchange
Is rain.bh cryptocurrency exchange safe?
Rain.bh is licensed and regulated by the Central Bank of Bahrain . Rain enables you to buy, sell, and store bitcoin and other cryptocurrencies, in a regulated, secure, and compliant way.
Who owns Rain Bahrain?
Rain was founded by Abdullah Almoaiqel, A. J. Nelson, Joseph Dallago, and Yehia Badawy.
What are the transaction fees for rain?
Please refer to the section on Fees in the article.
Is Rain crypto legal in Saudi Arabia?
Yes. Users in Saudi can trade bitcoin and crypto in Rain.bh