CoinMENA

is one of the upcoming crypto exchanges in the Middle East. They claim to be one of the first Sharia Compliant crypto exchanges in the world.
A few years back, there were not many places where investors could get access to crypto trading. That changed in 2015 when there were new cryptocurrency exchanges started their operations.
Headquartered in the Kingdom of Bahrain, CoinMENA

is a digital assets exchange that is licensed and regulated by the Central Bank of Bahrain (CBB). CoinMENA's mission is to empower new and seasoned investors in the MENA region who want access to non-traditional investment options by allowing them to participate in the new digital economy.
Through CoinMENA

, you can buy, sell, store, and receive digital assets safely and securely, as well as deposit and withdraw in their local currency. Through competitive fees, high liquidity, and an educational approach, CoinMENA aims to be the simplest and most trusted digital assets exchange platform in the region.
In this post, I will take a deep dive into CoinMENA which was formed in the year 2019. My review will be based on the following parameters:
Regulation
Founders and Team
Investors
Fees
Ease of use of the platform
Custodial services
Ease of withdrawal and deposit of funds and cryptos
---
Before we get to these points, I'd like to address a few important questions:
>> Is CoinMENA real?
Yes, indeed CoinMENA is a real crypto exchange formed in Bahrain. Below you can find a copy of their registration on the Central Bank of Bahrain website. Headquartered in the Kingdom of Bahrain, CoinMENA is a Sharia-compliant digital assets exchange that is licensed and regulated by the Central Bank of Bahrain (CBB). Through CoinMENA, you can buy, sell, store, and receive digital assets safely and securely, as well as deposit and withdraw in your local currency.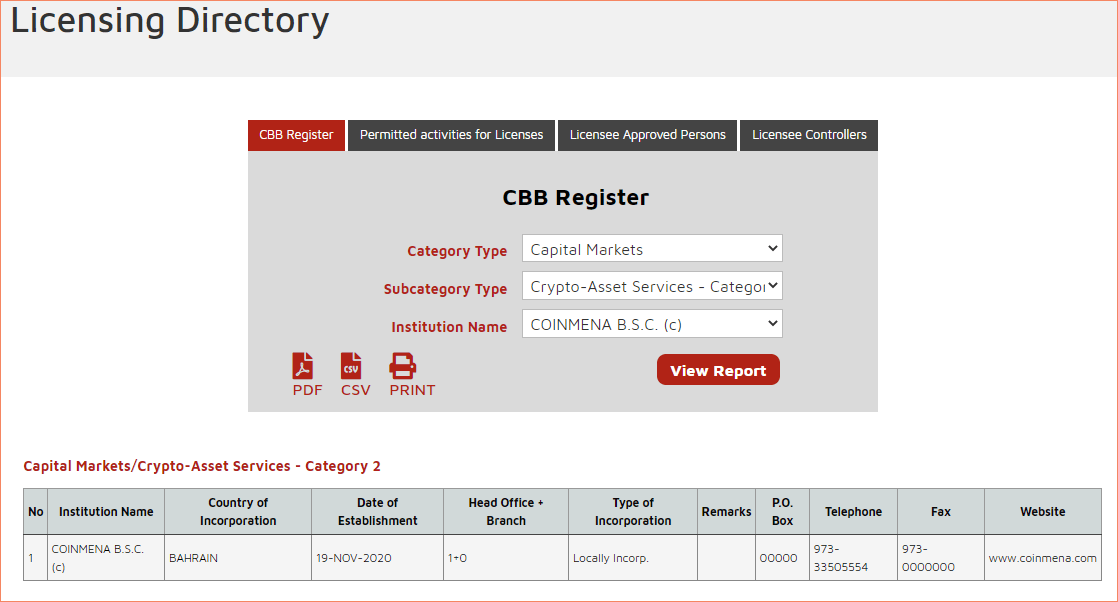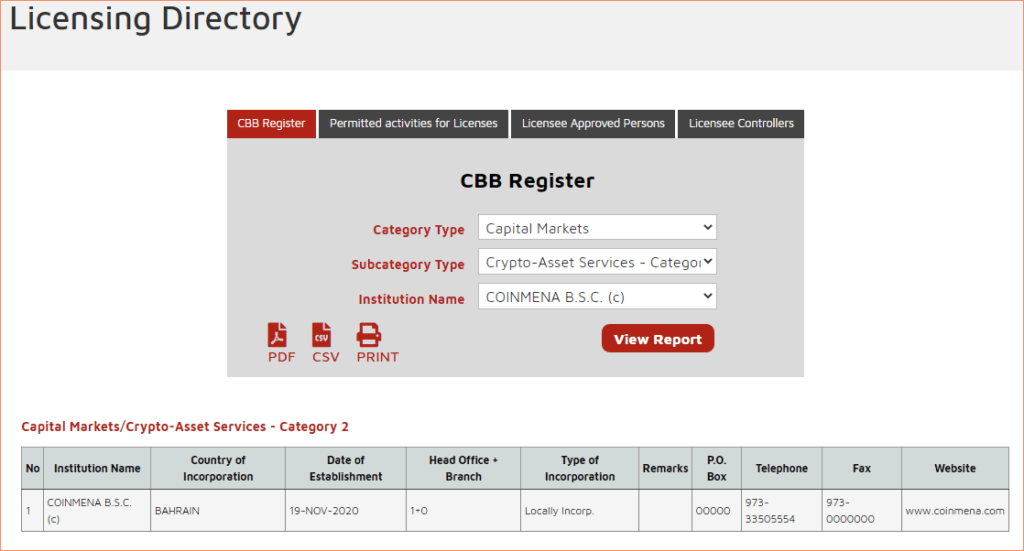 ---
>> Who owns CoinMENA?
CoinMENA was founded by Dina Sama'n, Talal Tabbaa, and Yazan Barghuthi.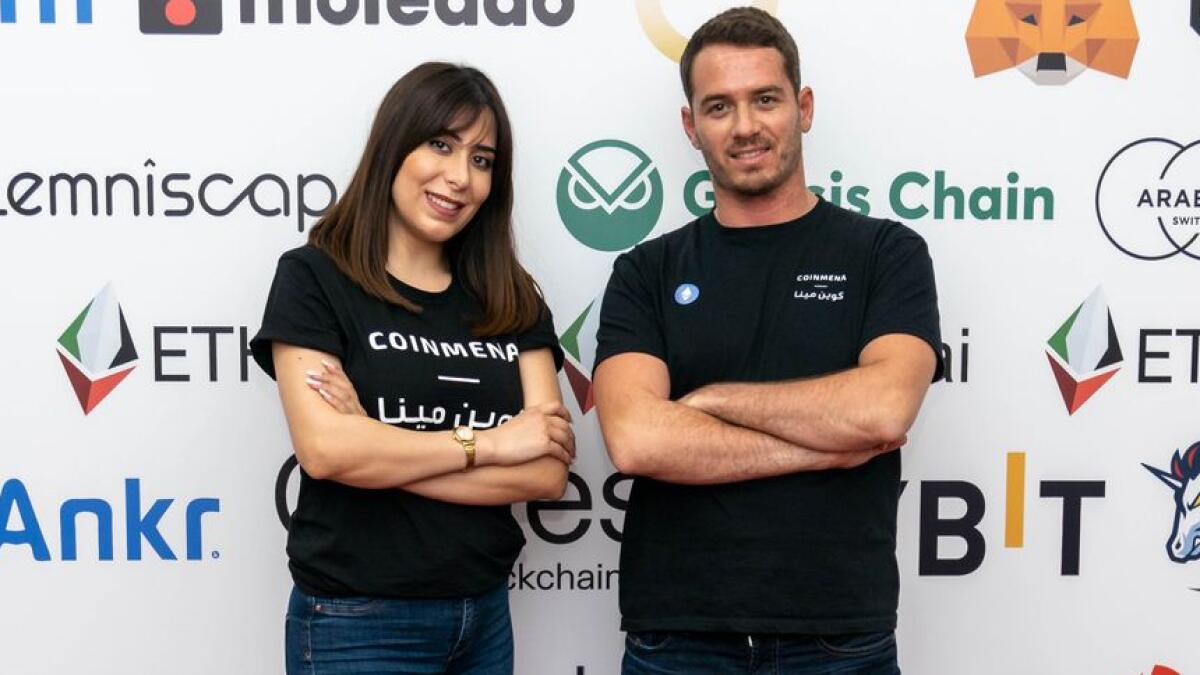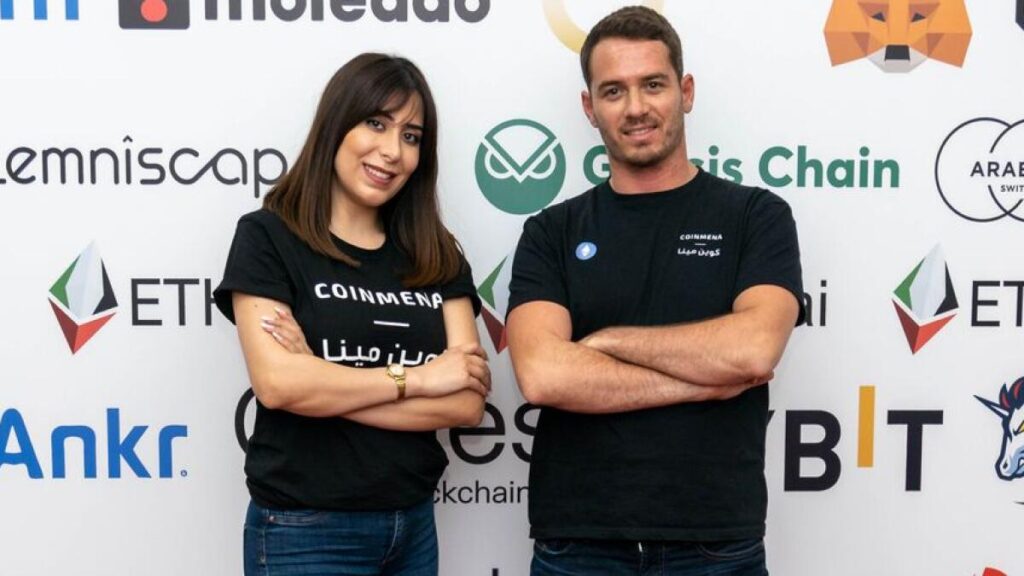 ---
>> Who has funded CoinMENA?
CoinMENA has raised one seed round of investments. They have raised $ 9.5 million in this round. Following are the investors: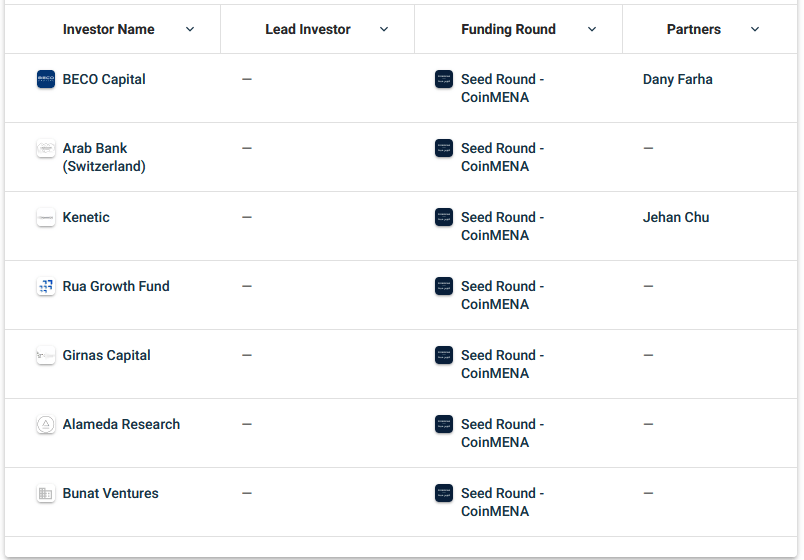 ---
CoinMENA Review
My review of CoinMENA is very subjective to what I see and experience. If you do feel that I've left out some information, I request you to let me know through comments.
The rating is between 1 👍 to 5 👍 where higher thumbs mean better.
---
//Regulation: 👍👍👍👍👍
CoinMENA is regulated by the Central Bank of Bahrain. I've included their license information above. Knowing that they are regulated, gives me confidence in dealing with exchange.
---
//Founders and Team: 👍👍👍
~Dina Sam'an:
I glanced through Dina's profile on LinkedIn. And I found that she has some years of experience in the cryptocurrency sector with BitOasis. Not a massive experience, but she being on the sales side provides me some confidence that she understands customer acquisition and customer service, which to me is one of the most important ways you can differentiate in a similar business with competitors.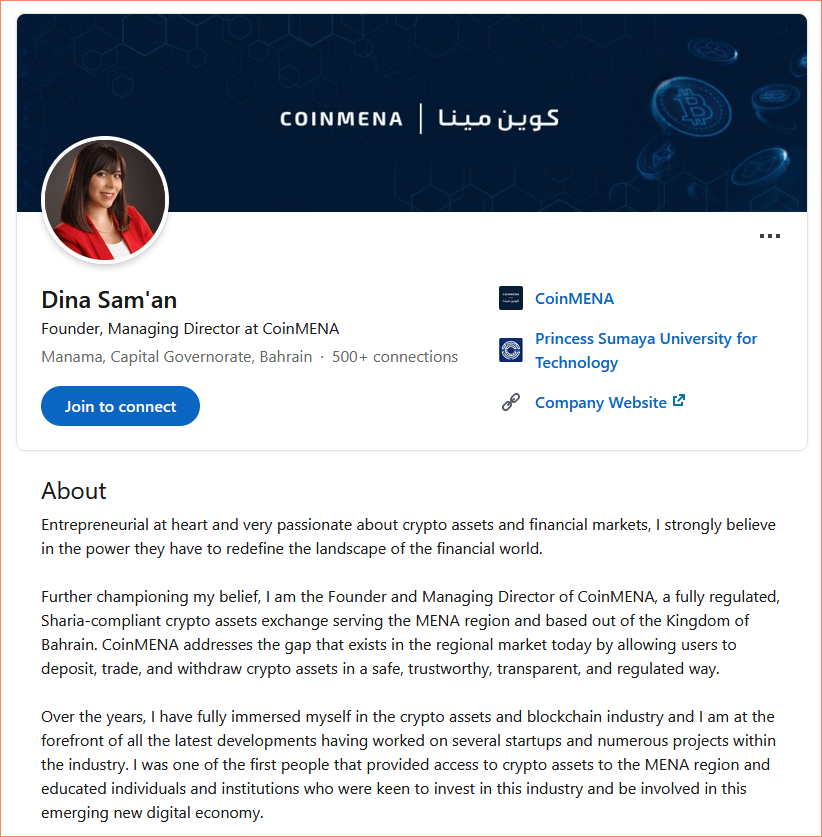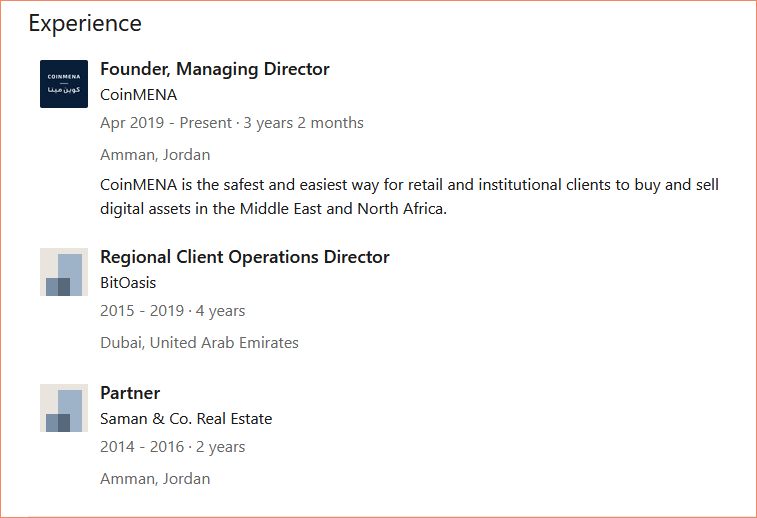 ~Talal Tabbaa:
I feel Talal is the real deal within the founding team. A glance through his LinkedIn profile shows that he has real experience within the core payments sector and has been involved in blockchain and related sectors since 2017.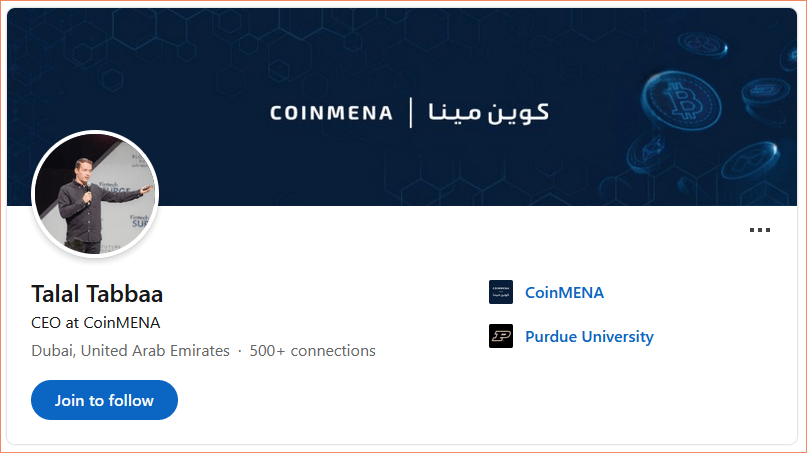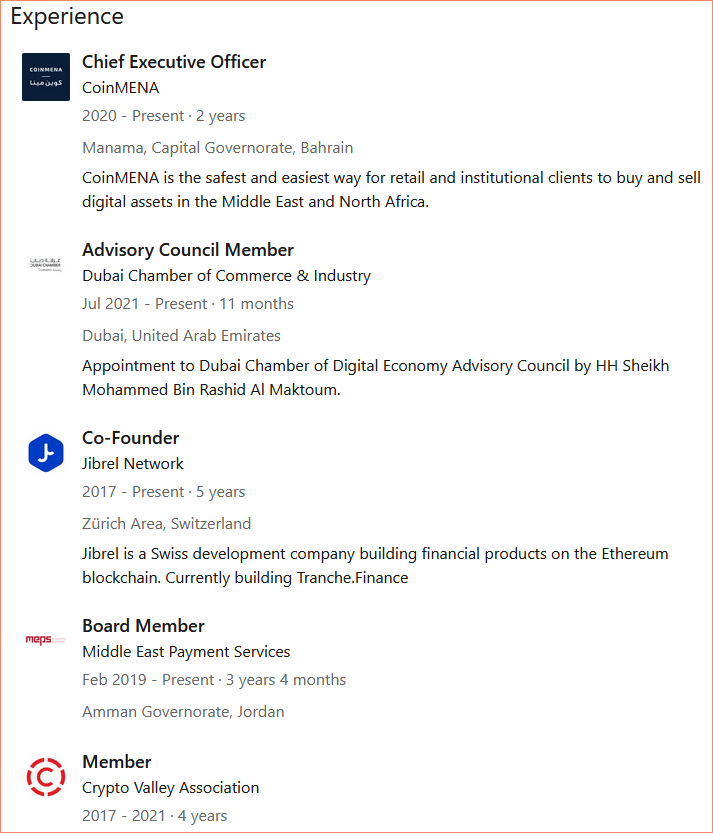 ---
~Yazan Barghuthi
I could not find the profile for Yazan but, I found his Crunchbase profile

. At this point, I'm not too sure whether he is a co-founder; but I take that from public info. An interesting thing to note is that Yazan is the founder of Jibrel Network

, where Talal has worked in the past.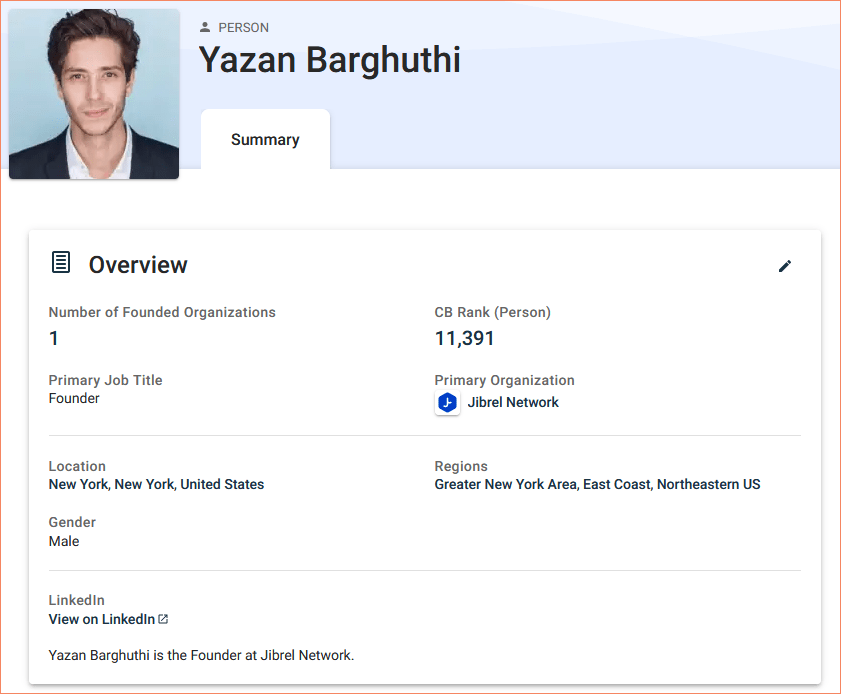 ---
A point to note here is that none of the information on the co-founders or the top management team or Board members is listed on the site; which is surprising.
---
//Investors: 👍👍👍👍
CoinMENA has some of the marquee investors supporting them:
Beco Capital
Arab Bank Switzerland
Kenetic
Rua Growth Fund
Girnas Capital
Alameda Research
Bunat Ventures
I can remain confident that CoinMENA has backing from these investors in the seed round.
---
//Fees under CoinMENA: 👍👍
One of the most important aspects of whether the crypto exchange is user-friendly is to see the fees. Here is the overall fee structure with CoinMENA:
Bank deposit fees: 0 🥰
Card deposit fees: 3.5% 😒
Cash withdrawal fees: Around 110 dirhams 😒
Crypto deposit fees: 0 🤩
Bitcoin withdrawal fees: 0.0006 btc 🙁
Trading Fees: 0.75% 😬
As you can see, CoinMENA is not the cheapest crypto exchange when it comes to fees.
---
//Ease of using the platform: 👍👍👍👍
The CoinMENA platform comes across as very much user-friendly. When you visit the platform, there is a neat-looking homepage. When you log in, you are led to your Portfolio page.


The user interface is quite clean and appealing.
---
//Custodial Services: 👍👍👍👍
Perhaps, this is the most important feature of any crypto exchange. Not many know of this. When you buy bitcoin or any other cryptocurrency on any exchange, it is on the crypto exchange's wallet under your name.
This is called a 'HOT WALLET.' Because it is linked to the internet. If the exchange gets hacked, all your bitcoin or other cryptos may disappear. This is the reason why authorities take great care to evaluate how robust are the systems of the exchanges to withstand a hacking attempt.
And for this reason, it takes a lot of effort to get a license to operate a crypto exchange.
I presume that the Central Bank of Bahrain has good audits of the systems for exchanges that come under their regulation.
CoinMENA has two-factor authentication on account logins. This provides an added layer of protection to your account. In any case, I recommend that you transfer your bitcoin or crypt to cold wallets such as Trezor

.
---
//Ease of deposits and withdrawals: 👍👍👍
CoinMENA provides easy ways to withdraw your crypto as well as cash. However, I'm surprised that it takes up to 24 hours to withdraw crypto. This is not a user-friendly feature.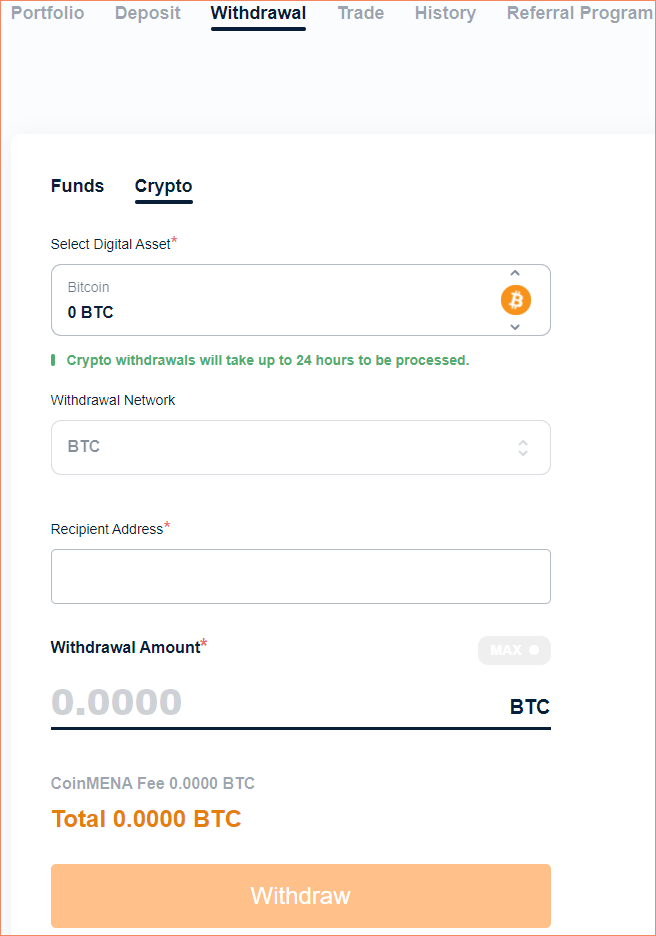 ---
Overall Rating of CoinMENA: 👍👍👍 (3.5 / 5)
---
What's Missing from CoinMENA?
CoinMENA is an upcoming crypto exchange and they have a lot of work to do. Other exchanges within Middle East are providing better and cheaper ways to buy, sell, trade cryptos.
With the arrival of international exchanges like Binance, Kraken, they have to give reasons to users to use their platform.
The areas where CoinMENA needs to work are:
reduction in trading fees
API inclusion
Better charts
Daily analysis of the crypto market
More cryptos on the platform
Include NFT trading
Let me know what features you'd like on the platform.
---
How to make money with Coinmena?
There are 2 ways to make money with Coinmena:
First Method: Easy Steps to Start Earning with Coinmena
Sign up, verify your account, and invite your friends by sharing your custom link.
Once your friends verify their accounts, both you and your friends will earn bonuses.
Second Method: Trading
You can buy and sell cryptos to make money with Coinmena.
---