In the year 2014 when I wanted to buy bitcoin, I had to go through a difficult journey. It was not easy to buy bitcoin at the time. I had to go through an international exchange called Kraken

. Transfer of funds was not easy.
And in the year 2015 BitOasis was launched. In the beginning, it was easier to transfer my funds. But when banks came to know about the regulation of crypto, they had blocked the transfer of funds to BitOasis. I remember, BitOasis had to change the account several times.
Fast forward to today, BitOasis is one of the leading and most innovative bitcoin and crypto exchanges in the Middle East.
---
In this post, you will read a detailed review of BitOasis and its various features.
Prior to that, I would like to answer a few important questions about BitOasis.
Other than being the first crypto exchange in the Middle East, BitOasis is innovative. The founding team is still around. They have received investments from several venture capital funds. They have also received a license from ADGM – Abu Dhabi General Markets.
Under ADGM, BitOasis is registered as "BLEX Financial Limited"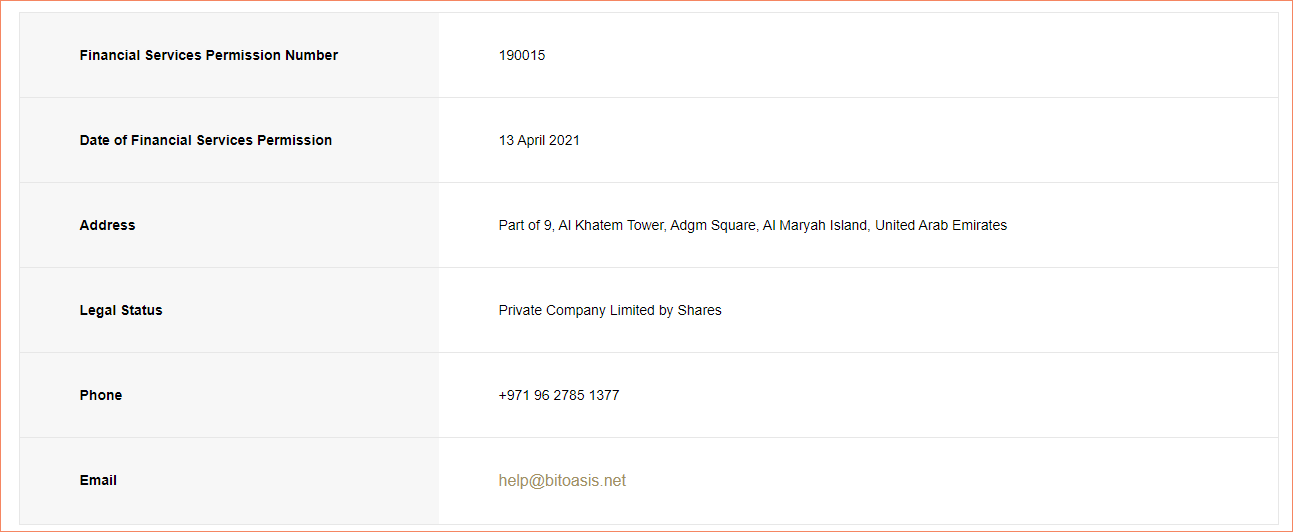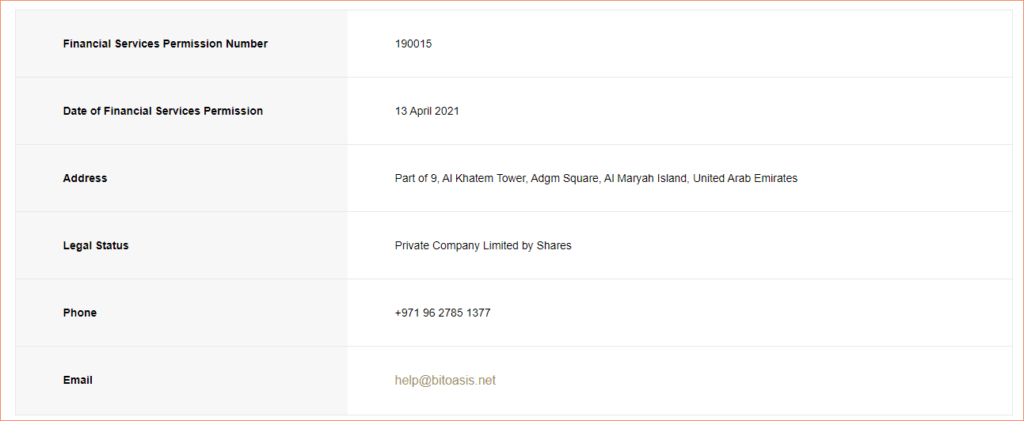 ---
Is BitOasis Regulated and Is BitOasis Registered in UAE?
The next question in your mind may be whether BitOasis is regulated.
There is no explicit answer here. BitOasis has not yet started its operations through ADGM. In Dubai, they mention that they are registered as a Reporting Entity on UAE FIU (Financial Intelligence Unit) GoAML Anti-Money Laundering System in September 2021.
Virtual Asset Regulatory Authority (VARA) is the virtual asset regulator established under Dubai Law No. 4 of 2022 to regulate, supervise and oversee all virtual asset services within the Emirate of Dubai. Following the establishment of VARA, BitOasis has secured VARA's provisional approval to continue its operations in Dubai. BitOasis is currently in the process of obtaining an MVP license from VARA.
Read more.

---
Who owns BitOasis?
BitOasis was founded by Ola Doudin

and Daniel Robenek

.
---
Who are the investors in BitOasis?


JumpCapital
Pantera
Wamda Capital
Digital Currency Group
Alameda Research
NXMH
GFC
---
My review of BitOasis is very subjective to what I see and experience. If you do feel that I've left out some information, I request you to let me know through comments.
The rating is between 1 👍 to 5 👍👍👍👍👍 where higher is better.
My review will be based on the following parameters:
Regulation
Founders and Team
Investors
Fees
Ease of use of the platform
Custodial services
Ease of withdrawal and deposit of funds and cryptos
---
Regulation: 👍👍👍👍
As discussed above, BitOasis is regulated by authorities in relation to money laundering. Their ADGM-related regulations are starting shortly.
I feel regulation plays a key role for crypto exchanges to acquire the trust from the users.
---
Founders and Team: 👍👍👍👍
As per their website, here is the top management of BitOasis: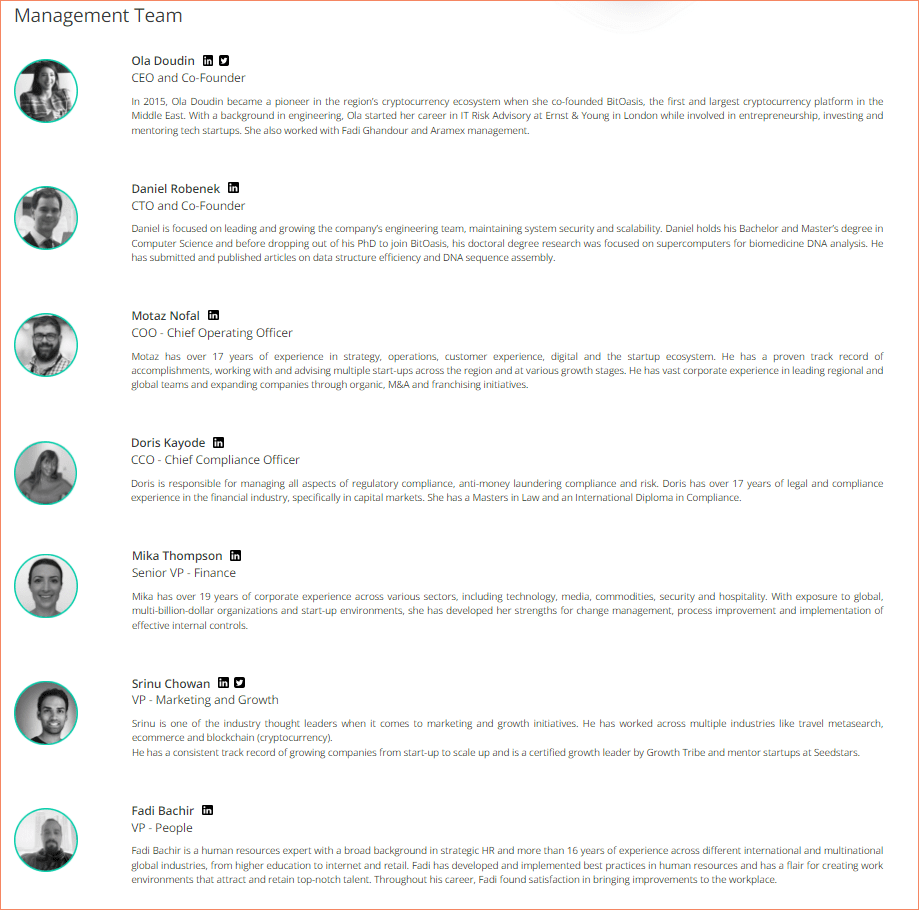 Brief profile of founders:
OLA DOUDIN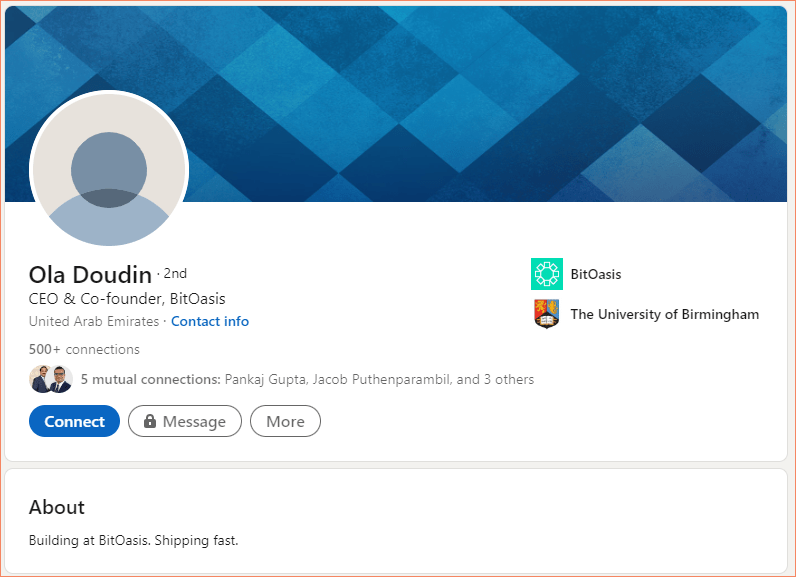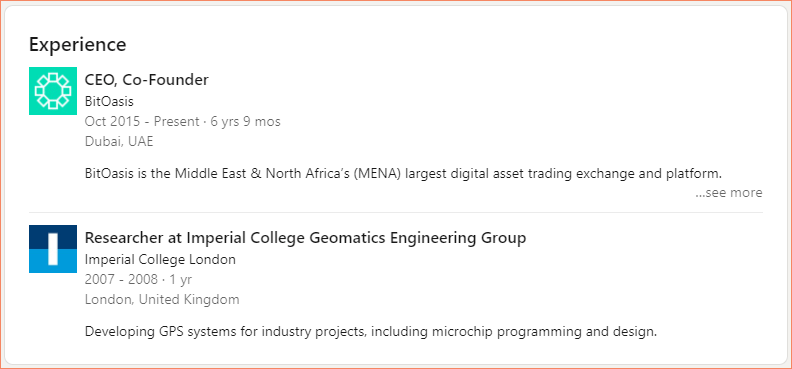 DANIEL ROBENEK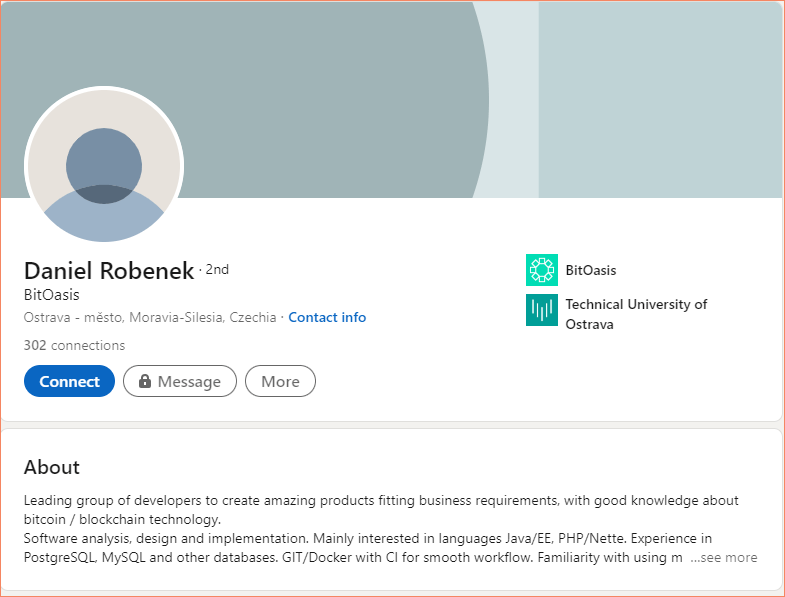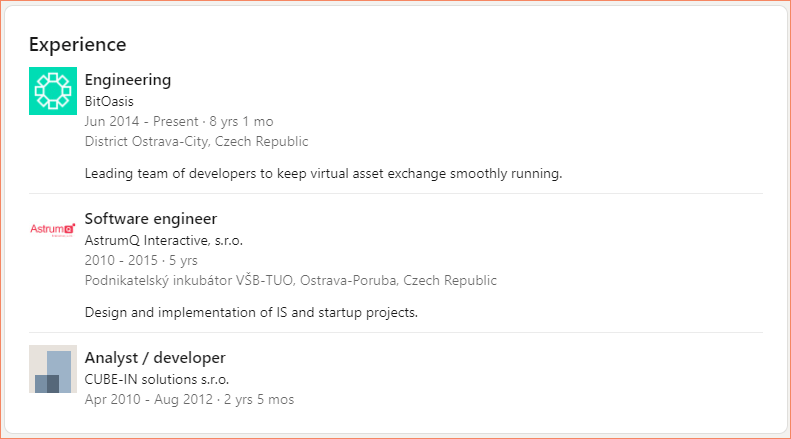 ---
Investors: 👍👍👍👍
In recent Series-B funding, BitOasis raised $ 30 million.



The investors all have good profiles and are from fintech backgrounds. This helps BitOasis tremendously in leveraging the relationships.
---
BitOasis Platform fees: 👍👍👍
Refer to the detailed fee structure of BitOasis

. In comparison to other platforms, BitOasis has modest fees in line with the market trends.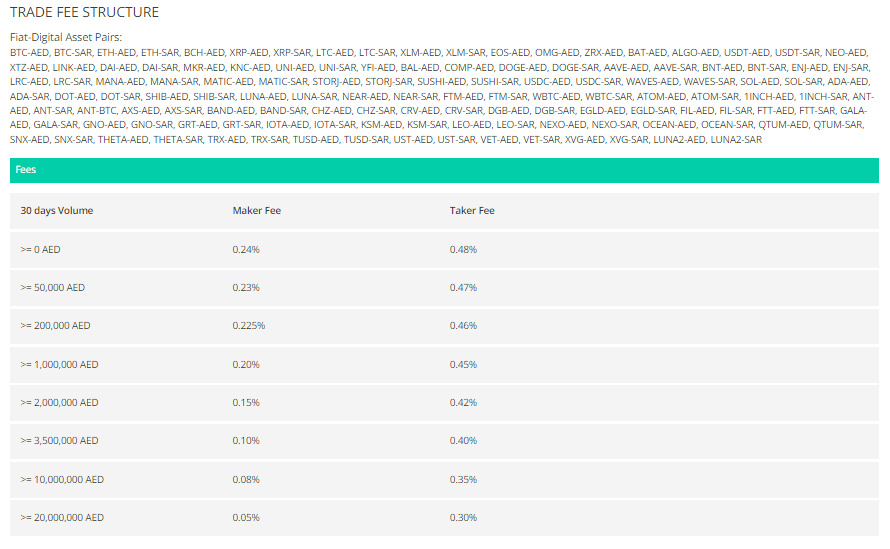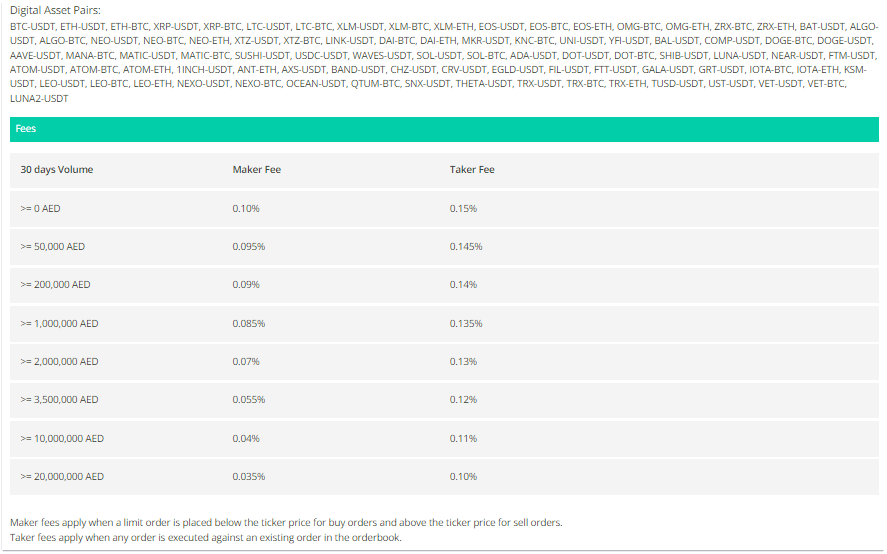 ---
Ease of using the platform: 👍👍👍
For newcomers and beginners who want to invest in cryptos, the task is quite daunting with so many options. BitOasis platform has been user-friendly to me whenever I've used it.
When you visit bitoasis.net, you are given a simple and elegant screen: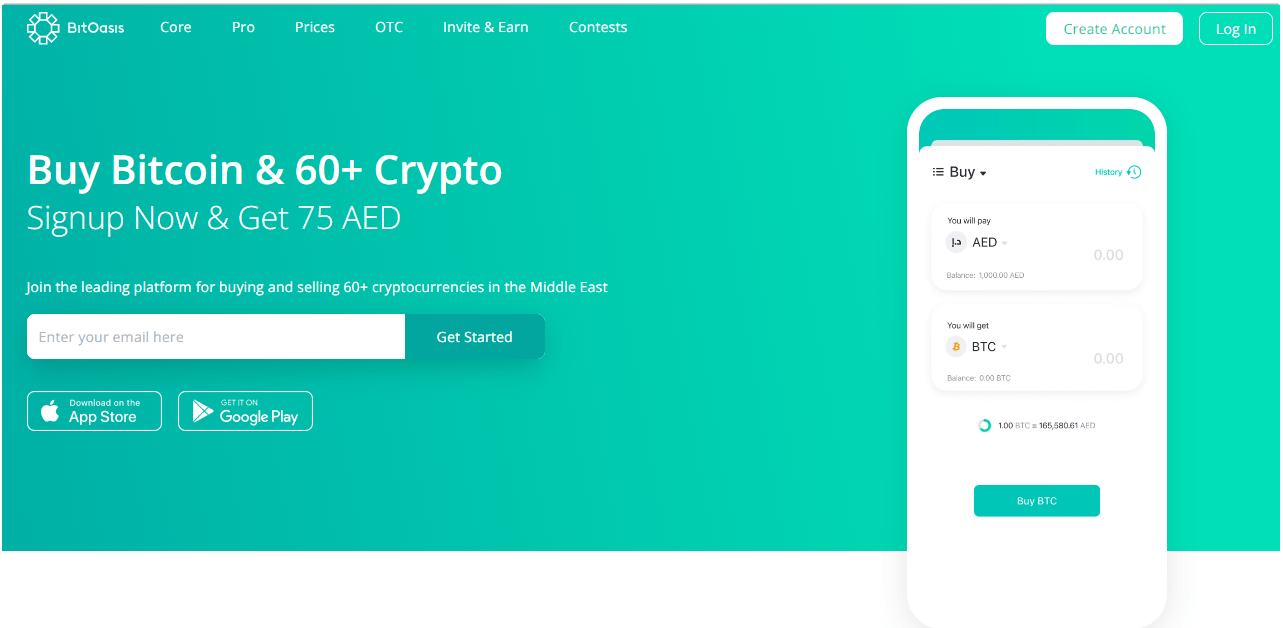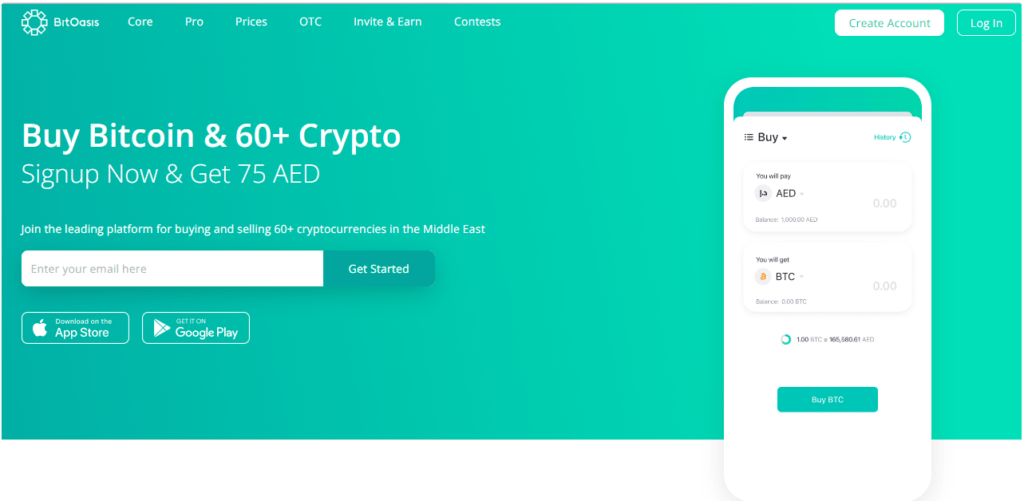 After you've logged in, your dashboard is shown to you.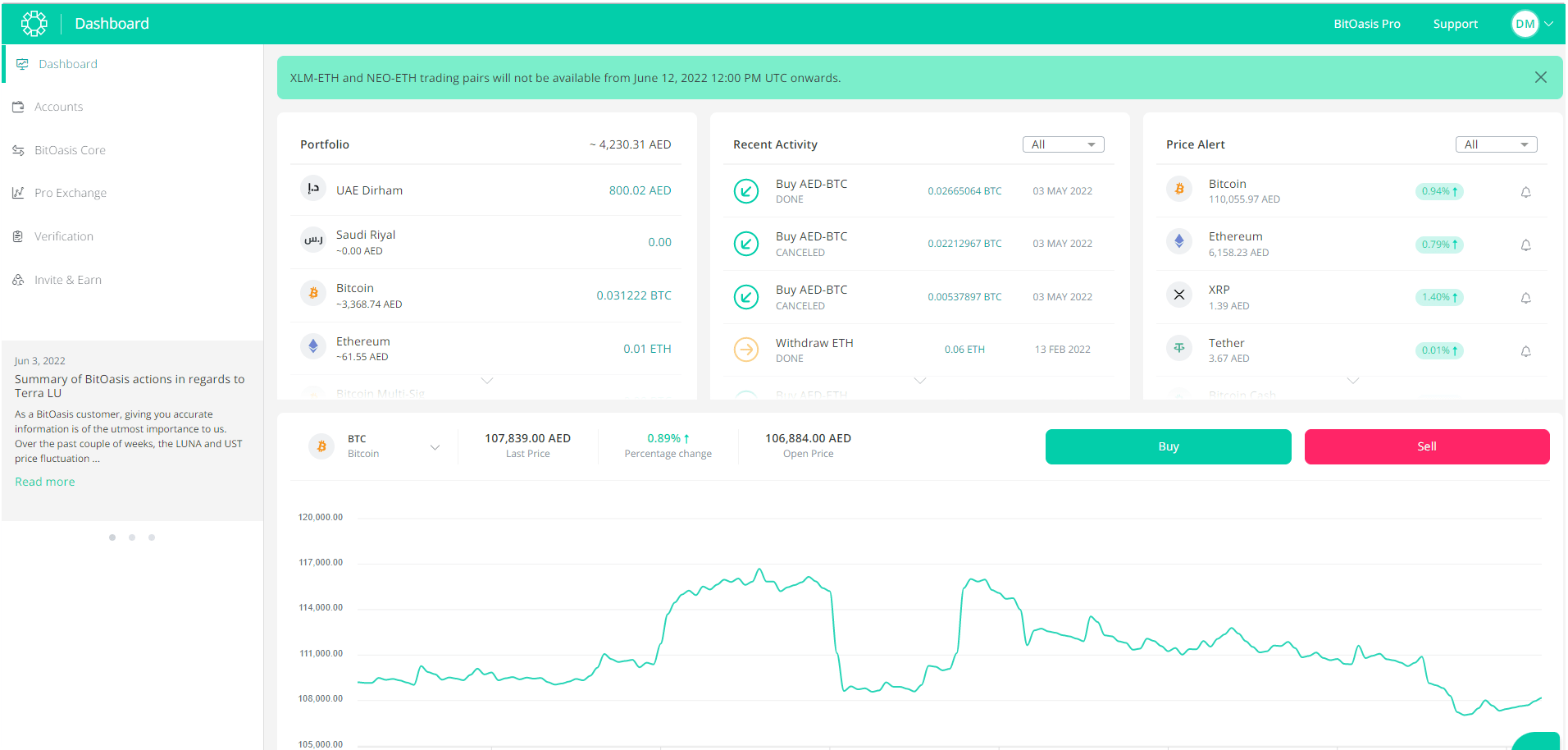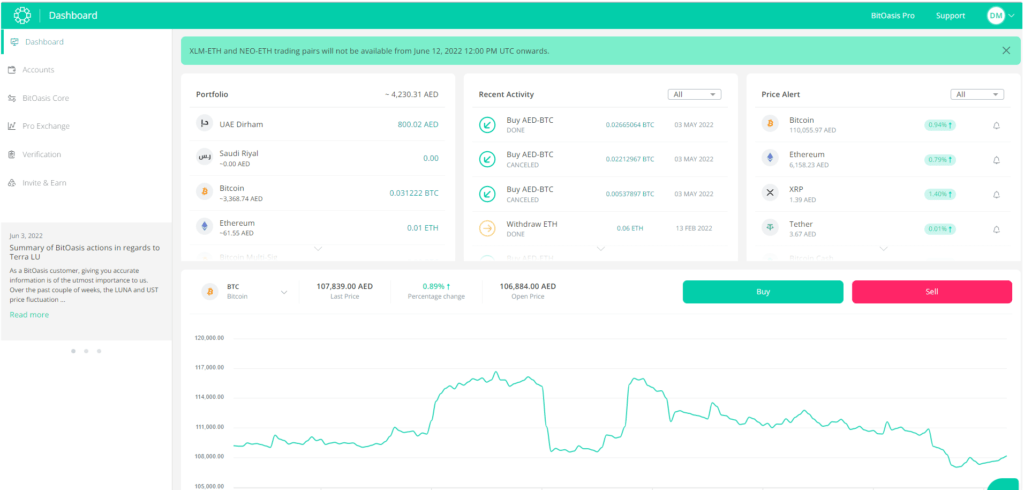 On the right of your screen, you are given various options. For beginners, BitOasis Core will suffice. But I will recommend you start your buying and selling through Pro Exchange.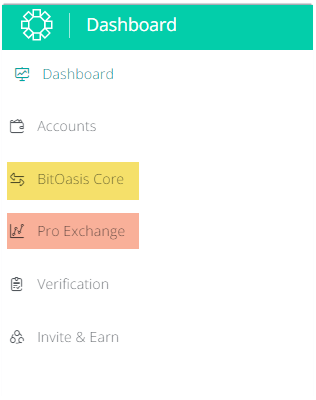 Video on how to buy bitcoin with BitOasis:
---
Custodial Service – Storing your cryptos 👍👍👍
Perhaps, this is the most important feature of any crypto exchange. Not many know of this. When you buy bitcoin or any other cryptocurrency on any exchange, it is on the crypto exchange's wallet under your name.
This is called a 'HOT WALLET.' Because it is linked to the internet. If the exchange gets hacked, all your bitcoin or other cryptos may disappear. This is the reason why authorities take great care to evaluate how robust are the systems of the exchanges to withstand a hacking attempt.
And for this reason, it takes a lot of effort to get a license to operate a crypto exchange.
As BitOasis has been in the market for so long, I'd have to presume that they have robust systems to prevent any attacks on the exchange.
BitOasis has two-factor authentication on account logins. This provides an added layer of protection to your account. In any case, I recommend that you transfer your bitcoin or crypt to cold wallets such as Trezor

.
---
Ease of Deposits and Withdrawals 👍👍👍👍
BitOasis provides user-friendly ways to withdraw funds and your cryptos. Except in rare cases, I'd recommend you to take your cryptos to your private wallets.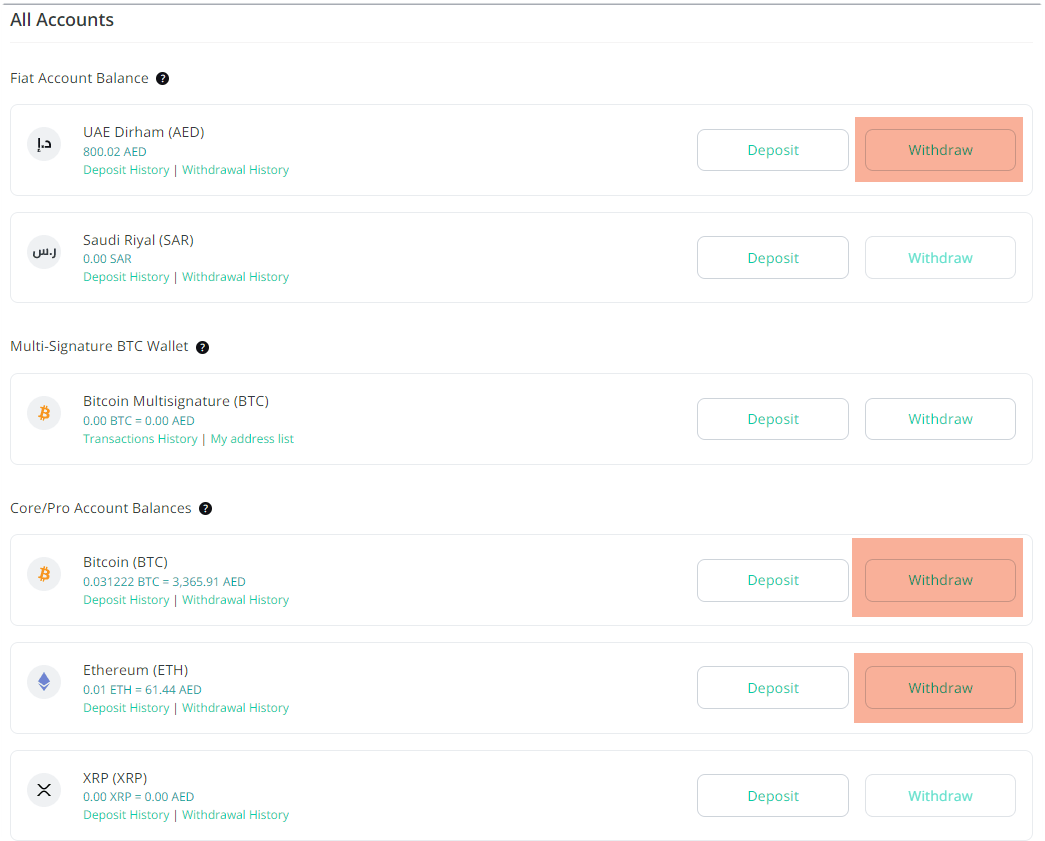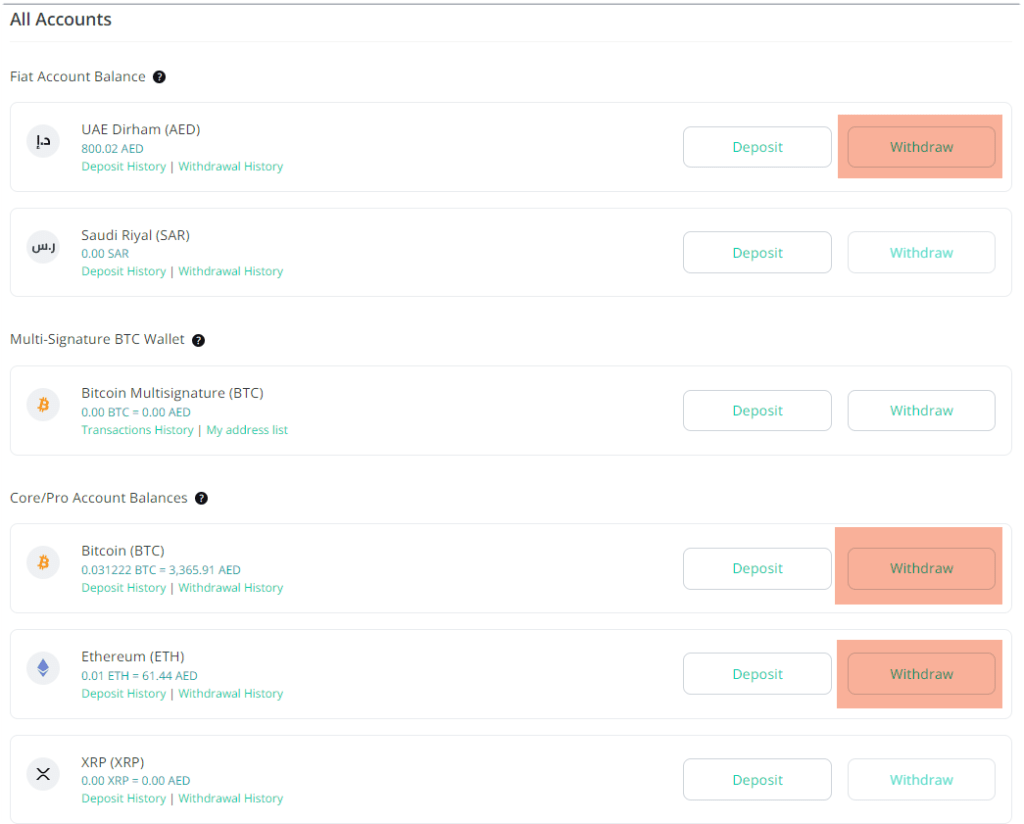 ---
Overall Rating of BitOasis: 3.5/5 👍👍👍
---
BitOasis Mobile App Review
One of the most important features any trading app must provide is mobile apps. BitOasis provides apps for Apple and Android devices.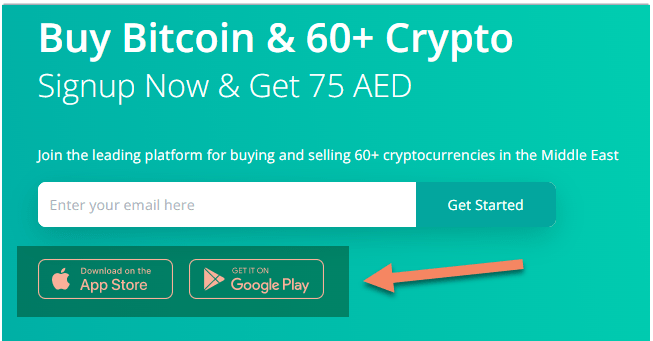 Since I use an Android device, I will provide some of the top features of their Android app. I'm sure the features on their mobile app also are as good.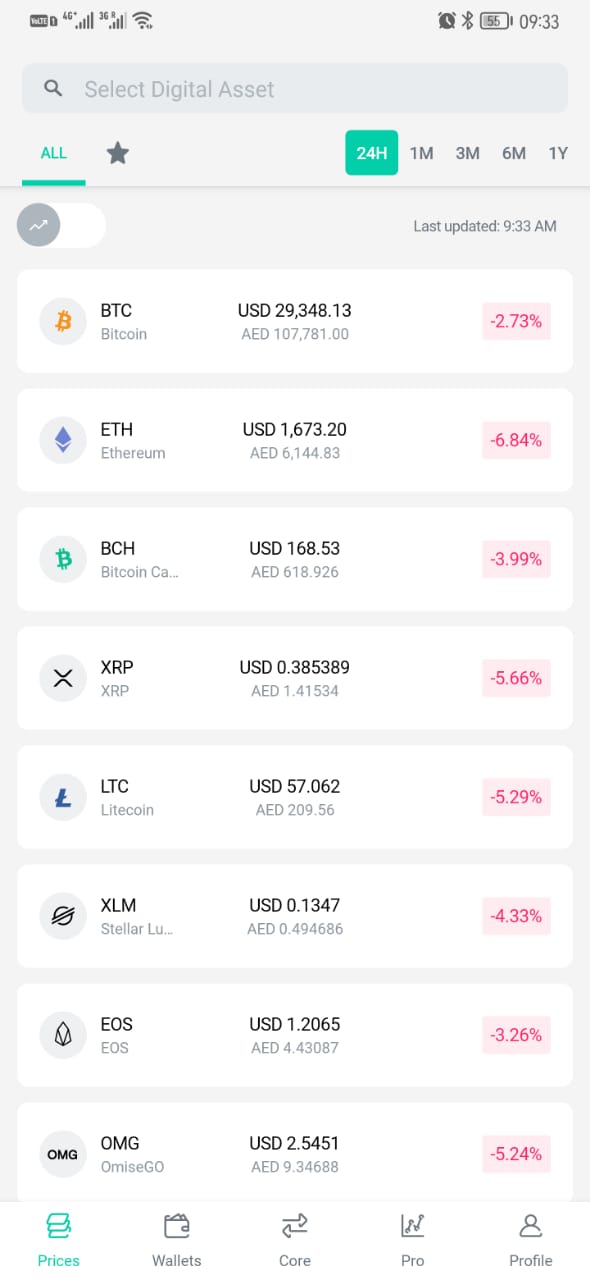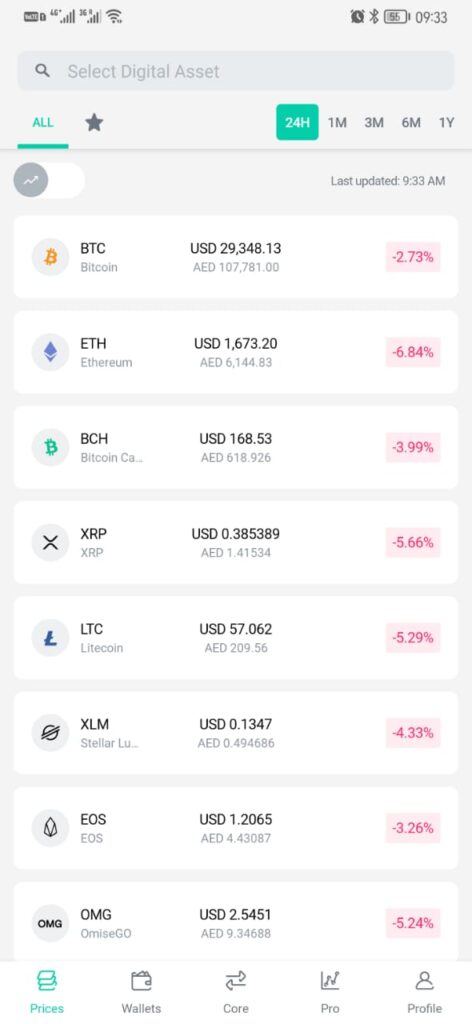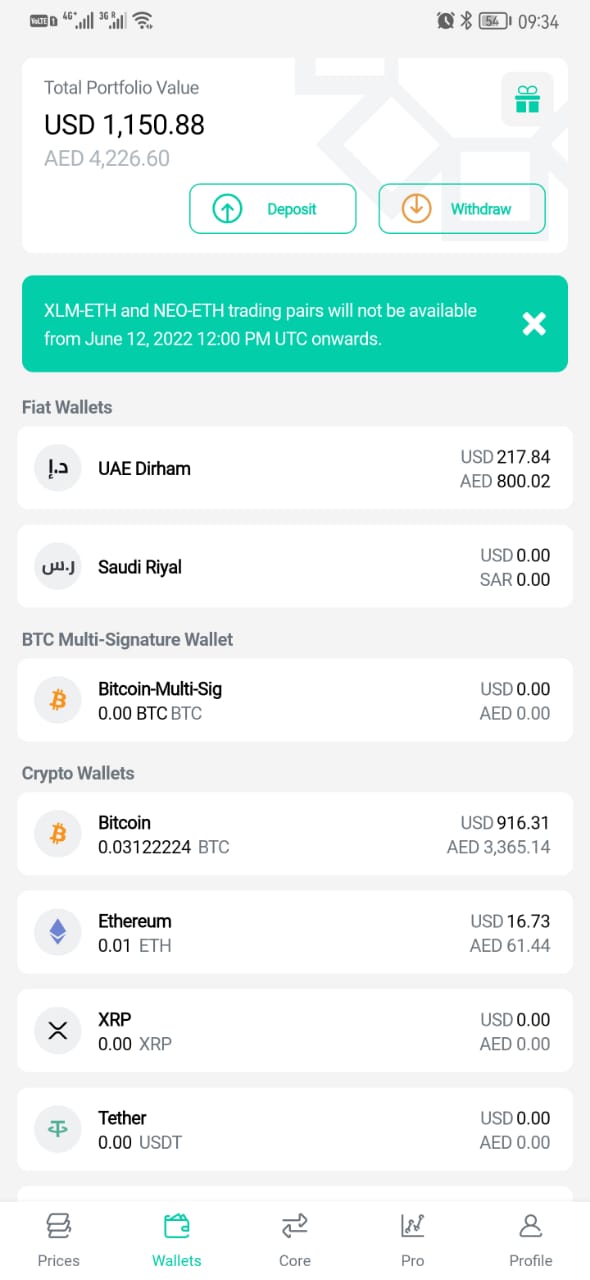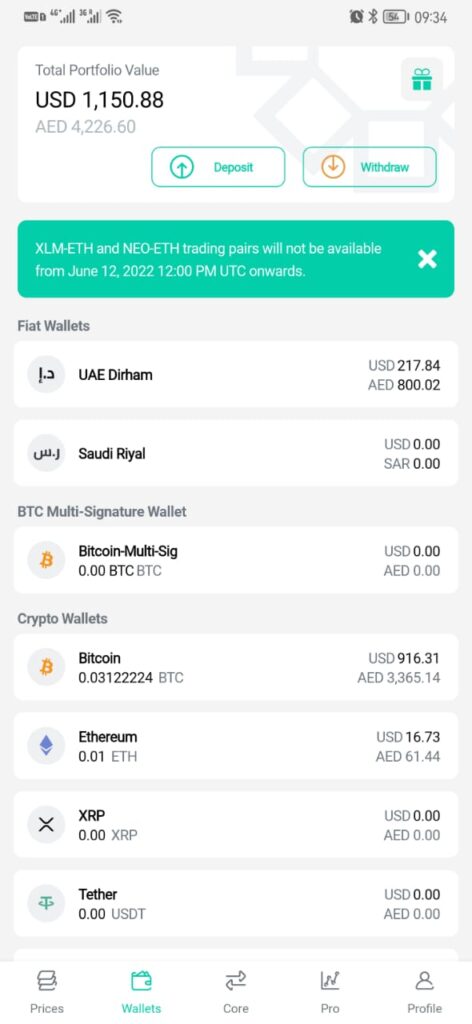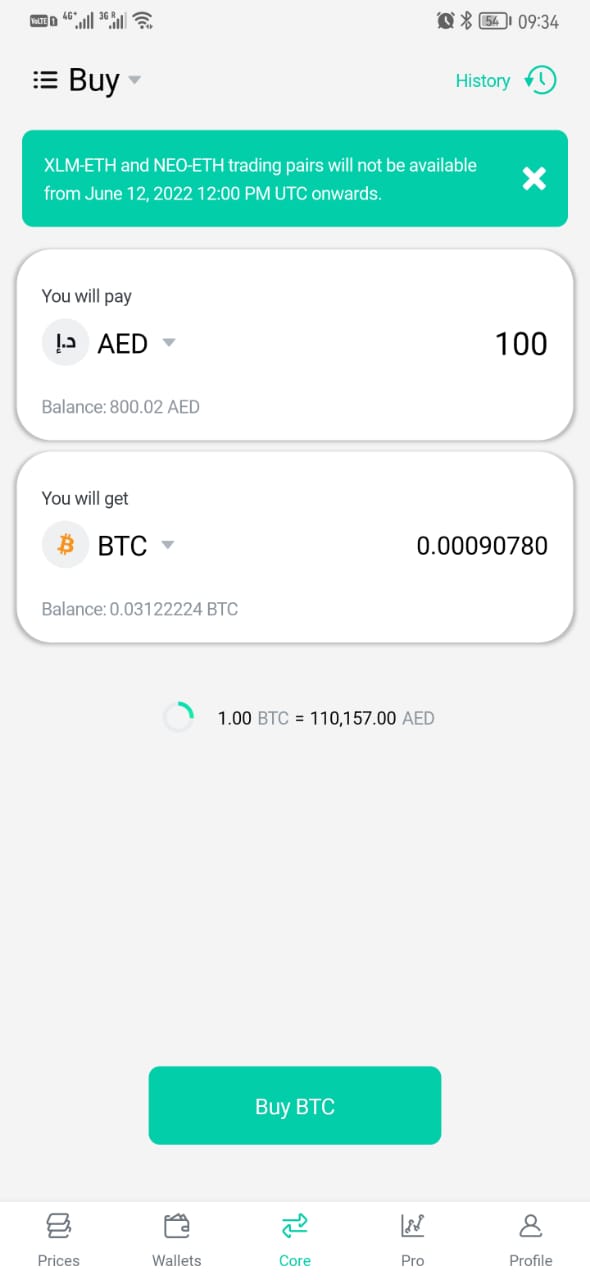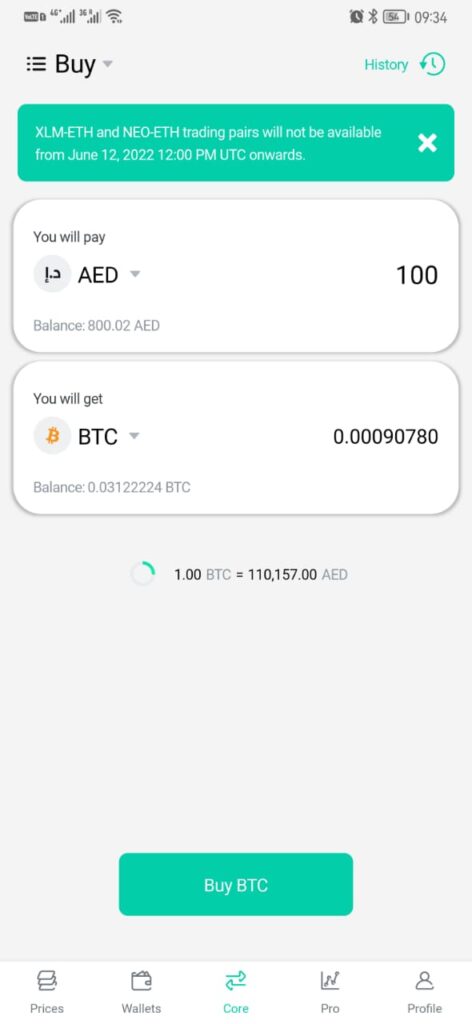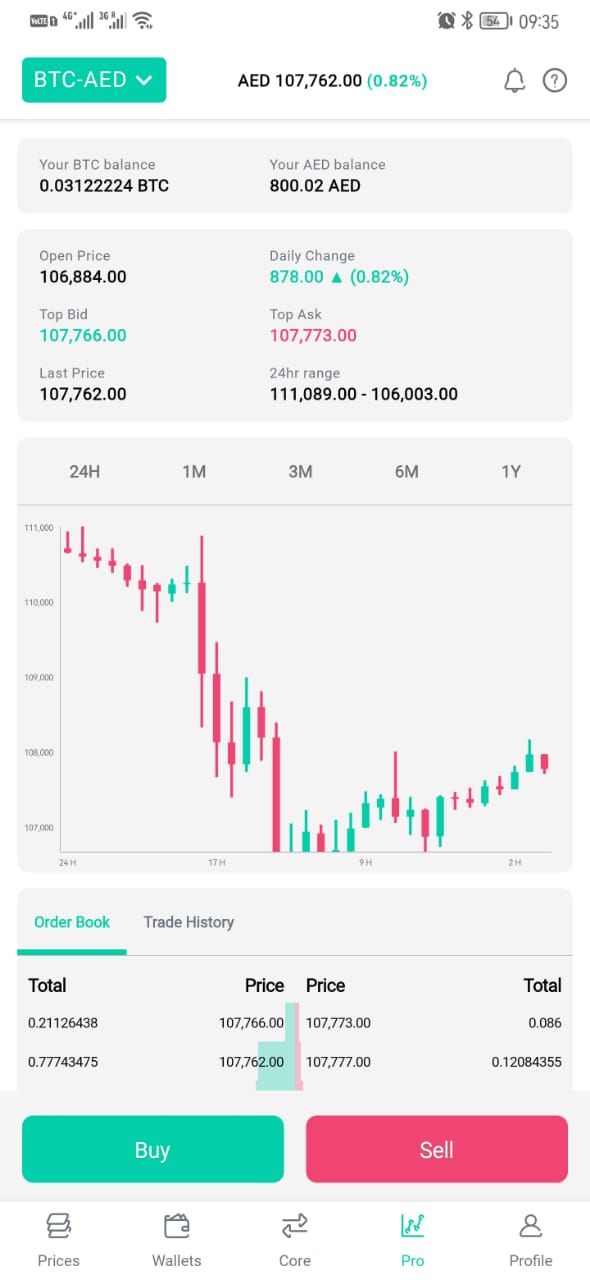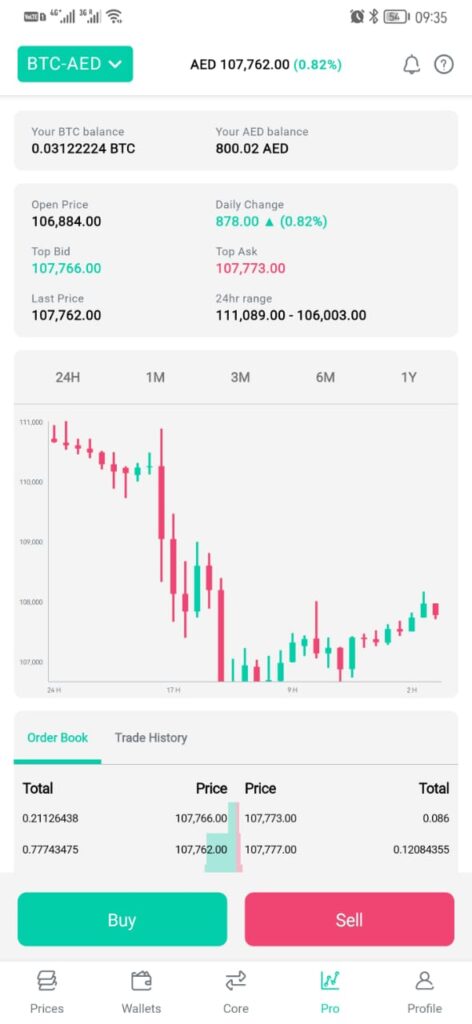 With the mobile app, you can buy, sell and trade cryptos.
---
Top Features of BitOasis
Buy bitcoin in Dirhams, Saudi Riyals:
Depending on your residence, you will be able to transfer funds to your BitOasis account in UAE Dirhams or Saudi Riyal.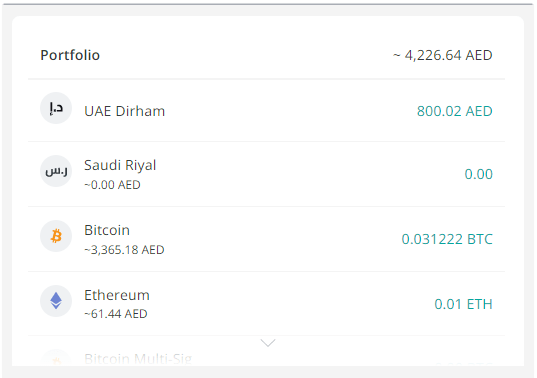 ---
Fund your account with the currency of your choice:


There are various ways in which you can fund your BitOasis account:
Credit Card or Debit Card transfer (4% charge on transfers)
Linking your Bank Account directly with BitOasis – Easy Funding
Traditional bank transfers
Perhaps the new game-changing feature of BitOasis is Easy Funding where you link your bank account directly with BitOasis and there are no charges for transfer this way.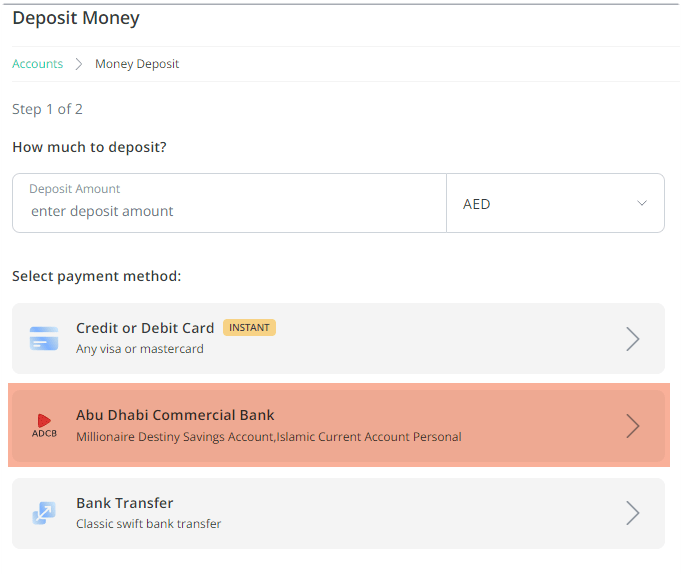 I've linked my ADCB account and this is how it looks!
---
Buying and Swapping Crypto
Through the BitOasis Core feature, you can easily buy, sell or swap your cryptos and fiat. I will not recommend this method as the exchange rates are higher. It's your call.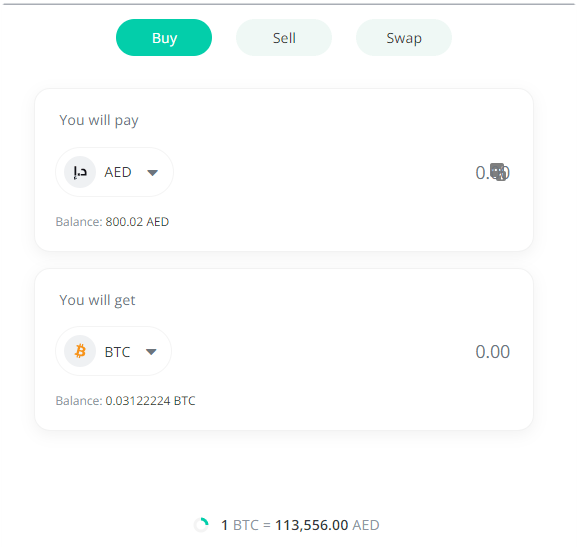 If you'd like to swap crypts with each other click on Swap option with the crypto wallet.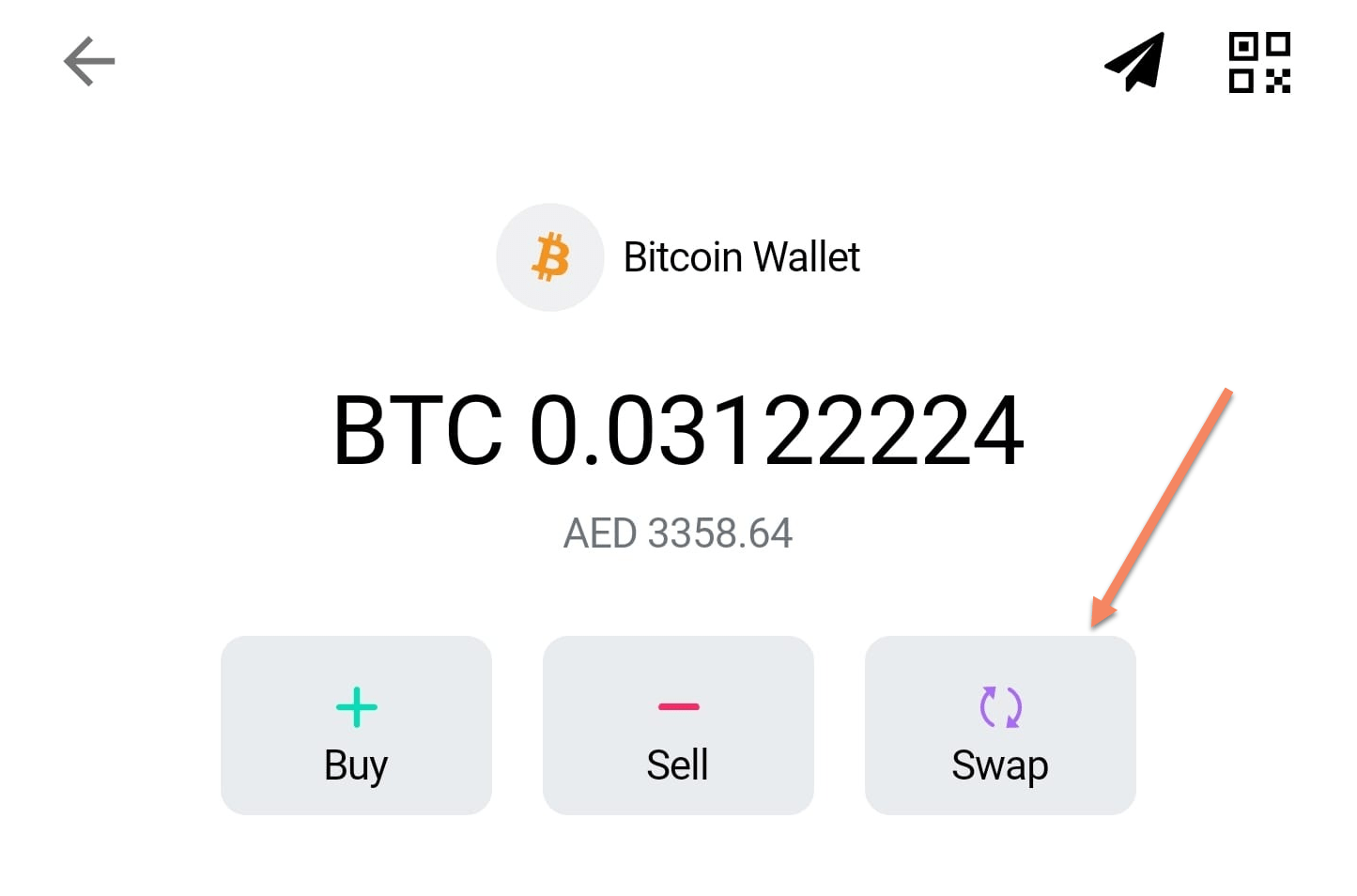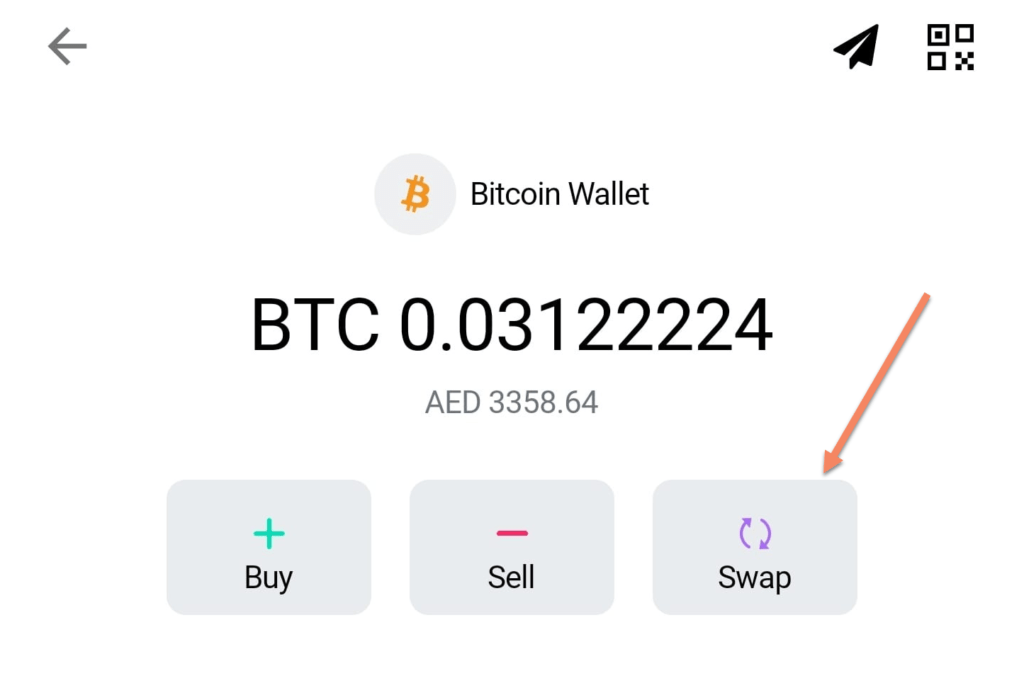 ---
BitOasis Pro
At all times when you have to buy, sell or swap cryptos, use BitOasis Pro feature. This provides advanced features like detailed graphs, lower fees etc.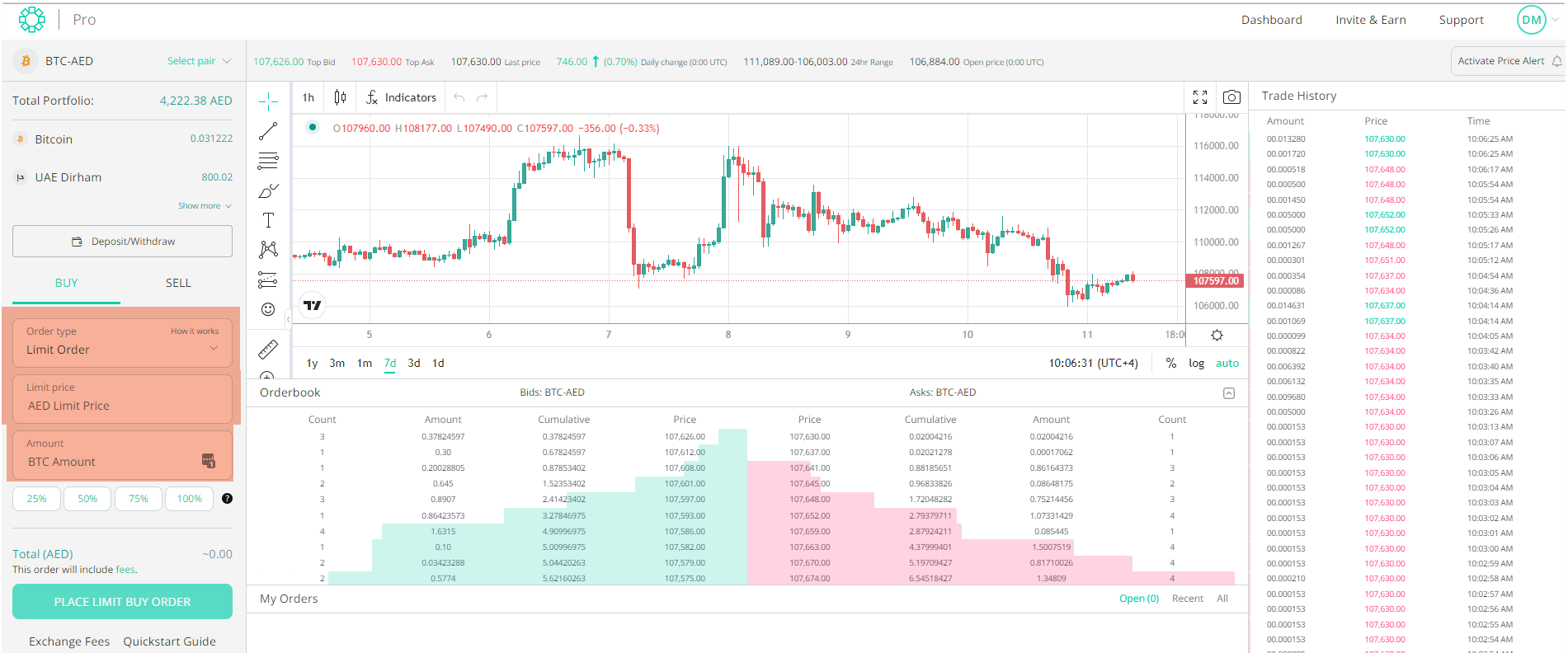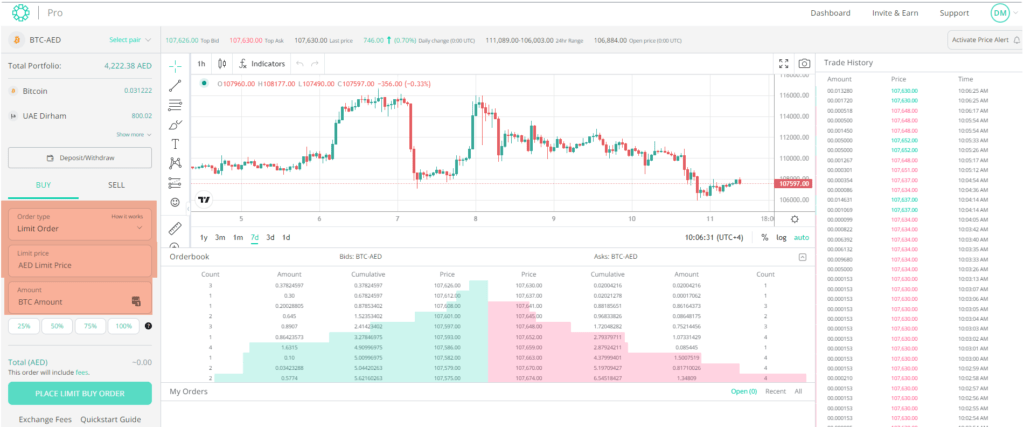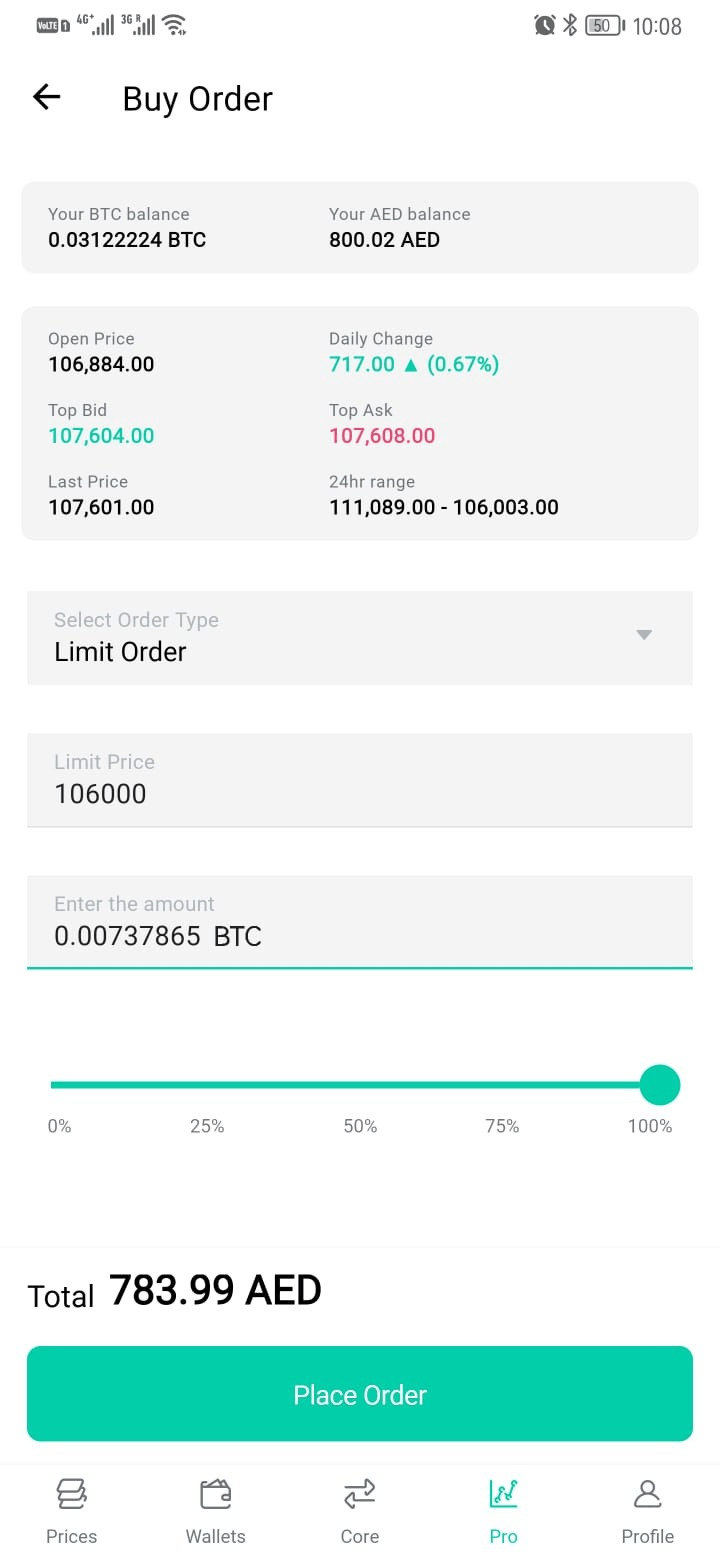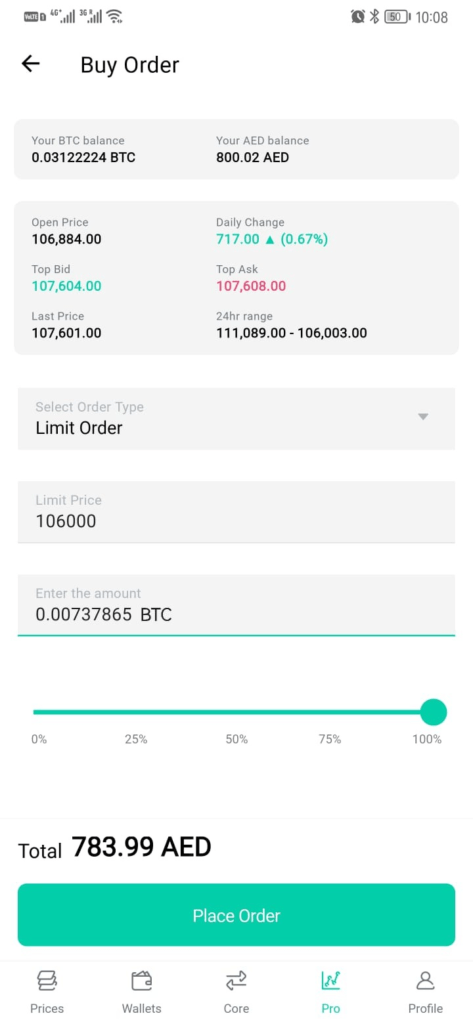 ---
How to get verified under BitOasis?
Just signing up for account may not enable you to trade or buy cryptos with BitOasis. You will need to get verified. BitOasis has 3 Tiers: 1, 2 and 3.
I'm currently Tier 2 verified. This means I can trade up to AED 800 k monthly and withdraw AED 800 k monthly. For modest trading, getting Tier 1 verified is fine.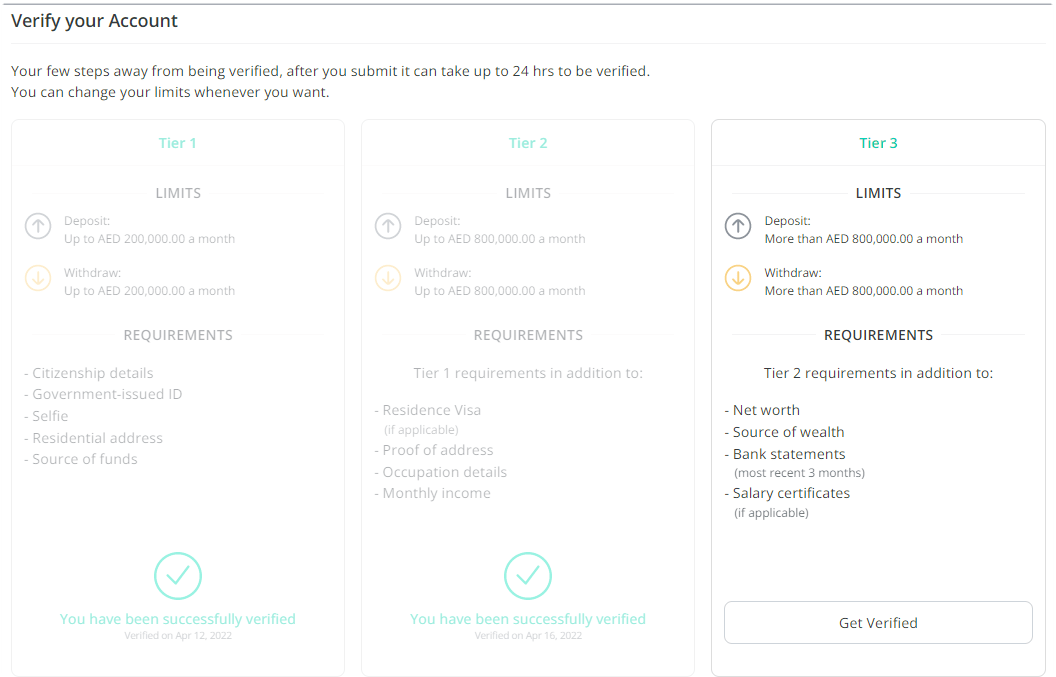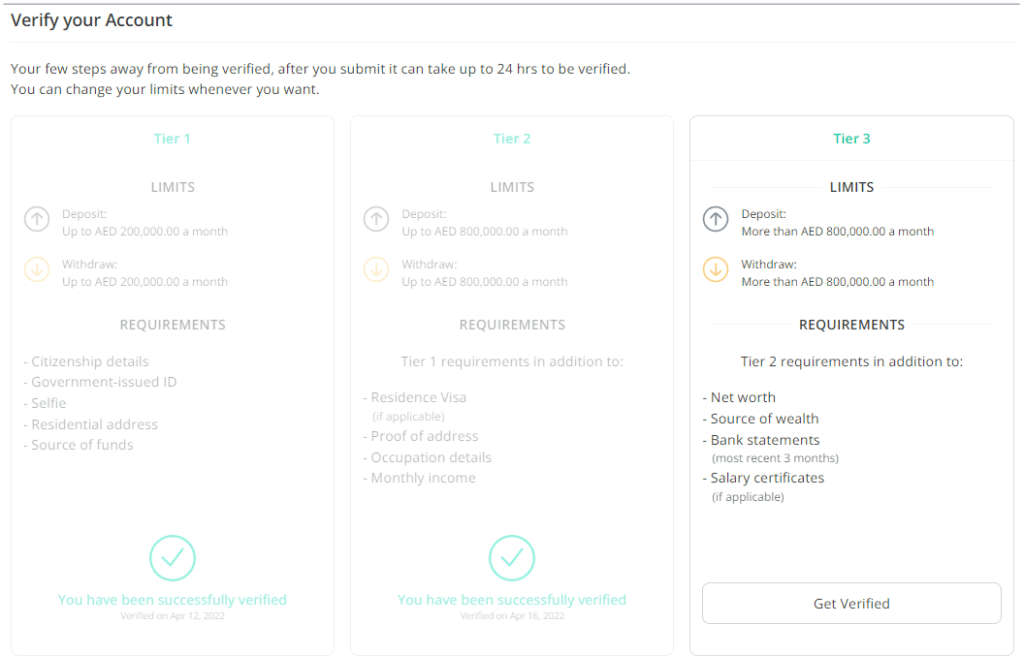 To get verified under Tier 1, you will need to submit following documents:
Passport copy
Emirates ID for UAE residents
Selfie with mobile
Residential address proof
Source of funds
To get verified under Tier 2, you will need to submit in addition to Tier 1 documents:
Visa copy (if applicable)
Address proof – DEWA bill etc
Occupation details
Monthly income reflected in bank statements
For Tier 3 verification you will need to submit in addition to Tier 1 documents:
net worth statement
source of your income and wealth
bank statements for 3 months
salary certificates for employees
---
BitOasis Support
For any online business, providing support to users quickly will make or break the business. BitOasis has following channels on desktop: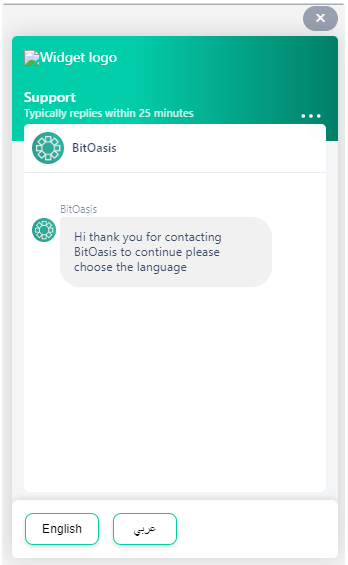 On their mobile app, support is under Profile –> Contact us: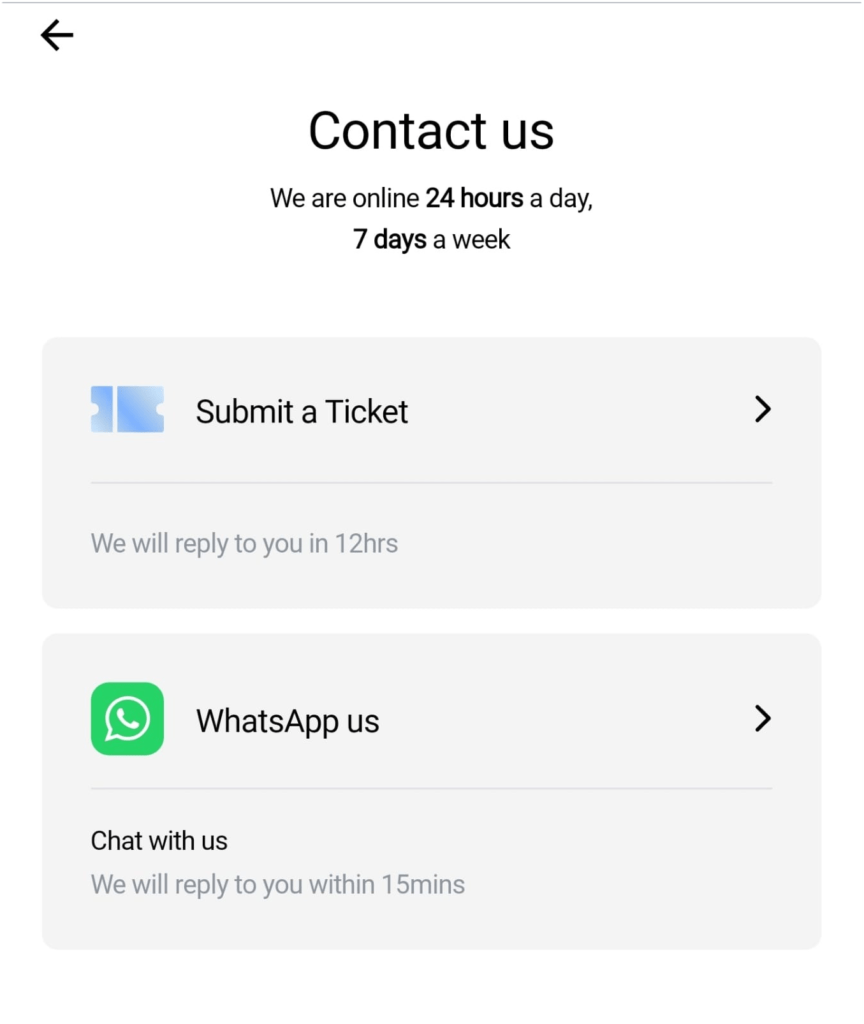 Recently I contacted BitOasis through Twitter Direct Message and they were responsive, but not quick. Anyways, this was not a support ticket and I didn't mind!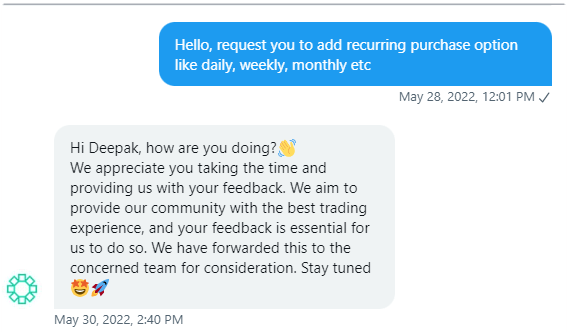 ---
Make money with BitOasis
BitOasis provides you the opportunity to earn money by inviting your friends and earn. Share your invite code under Invite and Earn: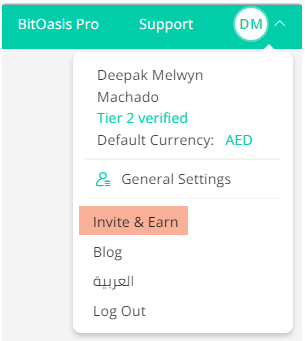 Another way to earn money with BitOasis is by trading. Now, this requires time and energy.
---
What features are missing from BitOasis?
There are some features I'd like to see on BitOasis being the leading crypto exchange in ME:
---
Earn 150 Dirhams for Free with BitOasis
When you sign up with my link

and verify your account, you will automatically receive 150 dirhams in your wallet which you can use to buy any crypto. Give it a try: Link for Free 150 Dirhams

---
That was a detailed review of most of the features of BitOasis. I'm sure you're excited to start your crypto journey. And I wish that everyone accumulates at least 1 bitcoin for themselves. I wish you all the best.
If you do have any doubts, please let me know through comments.
---