To buy US Stocks from UAE, you will require to open a brokerage account.
I personally use the following broker to buy US stocks while I live in Dubai, UAE:
Many of my friends have asked me this question in the past few months:
How can I invest in US Stock Market from UAE or How Do I buy the US Stocks?
I know why!! The US stock markets have peaked in the recent times.
In this post, you will learn 'how to buy US Stocks from Dubai, UAE and Middle East.'
---
---
You will definitely know who Elon Musk is! He is the richest man on earth as of today.
And do you know how he is the richest man? Yes, he partly owns Tesla, the leading EV manufacturer.
Elon Musk is the richest man because Tesla is listed on the US stock market and the total market capitalisation of Tesla as of writing this article is around US$ 806 Billion!!
Elon Musk owns roughly 20% of the Tesla stocks and hence that makes him the richest man on the earth.
10 years back Tesla shares were at 7$ per share. And today they are 257$ per share. If you had invested 10000$ in June 2013, today that money would be 367000$; more than 36X your money.
Tesla is just one example! Companies like Google, Apple, Amazon, Netflix and many other companies have given higher or similar returns.
---
I am not trying to persuade you to buy shares. I am trying to tell you the possibilities of enhancing your net worth over long periods of time.
And the most surprising stock that you may not even have heard: Monster Beverage
---
Detailed Video Guide to Invest and Buy US Stocks:
You may have many questions related to US stock purchase from UAE:
How can you buy Nasdaq Stocks in UAE?

Yes, you can directly buy Nasdaq listed stocks with your Interactive Brokers account.

Can you buy US stocks from any country?

I am not sure about all the countries. This may have some restrictions within sanctioned countries. But, as far as Dubai and Middle East, you can buy the stocks.

How can I buy US stocks directly?
Can you use Robinhood in UAE?

As of today, Robinhood is not available in UAE.
---
I've always been interested in investing and following stock markets, both in US and India closely.
Till recently, it was not straightforward for UAE residents to invest directly into US equities. Yes, if you were an HNI (High Networth Individual), banks let you trade in stocks. It's only recently that anyone is able to invest in US markets. And this is my only platform to invest in US stock markets.
The US Stock market is one of the best stock markets for return on investment. Many of the wealthy people I know in Dubai and UAE have some or the other connection with US stock markets by investing in companies such as Apple, Alphabet (Google), Tesla, Amazon and so on.
If you had just invested in S&P (Standard and Poors) Index, you would have the following returns: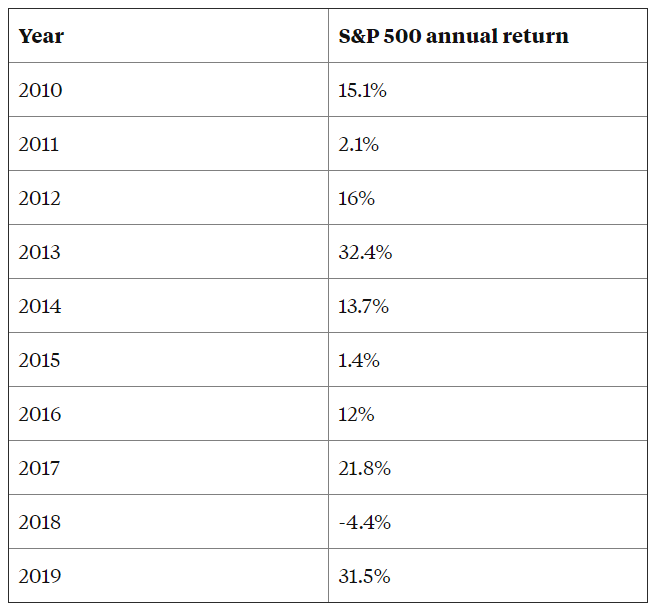 ---
Can foreigners buy US Stocks?
The answer is YES, as a foreigner, you can buy and invest in US-based stocks from Dubai, UAE and the Middle East.
The platform that I use to buy US stocks from Dubai is:
---
Interactive Brokers is a leading stockbroker that provides a platform to invest in US equities easily.
Procedure for buying US Stocks:
To get started with investing in US stocks from UAE, you will require TWO things ready:
A Brokerage Account (to buy and sell your stocks)
Funds to buy shares
---
There are 3 steps to buy stocks on Interactive Brokers

:
Open Account
Transfer Funds
Buy the Shares
My preferred way to buy US shares is through Interactive Brokers. They are one of the cheapest and most advanced stock brokers available and are completely online. At least 20 of my friends have opened accounts with them and have been able to buy and sell shares.
I do not trade in stocks. My style is to hold stocks for the long term. I thoroughly study the stock fundamentally and keep the long-term perspective on company operations. When I am convinced that a stock can give me the kind of returns I am looking for in 10 years, I get into investing.
---
Why Interactive Brokers?
Read for yourself.

---
Step by Step Guide to Open Account with Interactive Brokers:
---
Step 2: Create username and password:
---
Step 3: Complete Email Verification: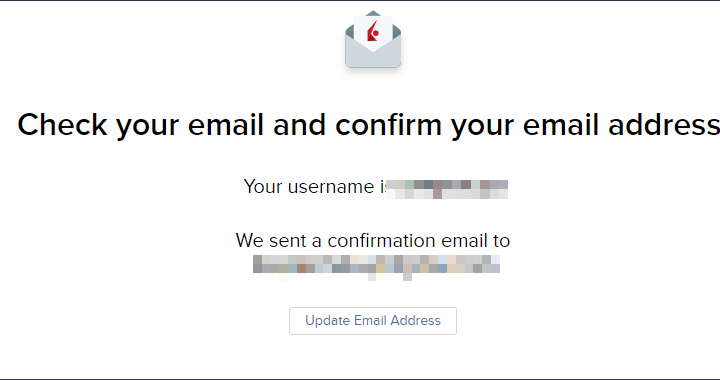 Documents Required to Open Your Brokerage Account:
Passport copy,
Your visa,
Your Emirates ID
DEWA (utility bill) for address proof.
---
As a next step, confirm your email which Interactive Brokers will send you: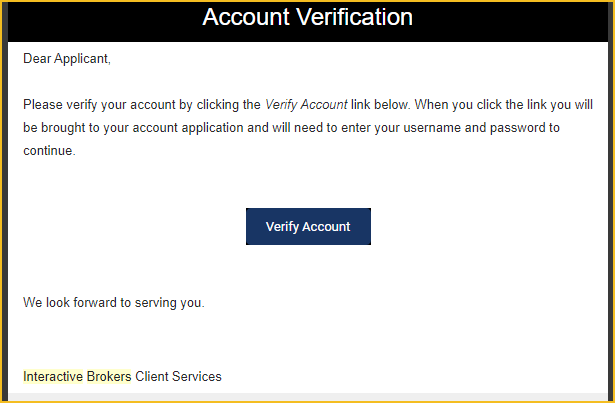 ---
Once you have completed these steps, it will take approximately 4-5 days for your account to be approved. Once your account is approved, you will be able to access your account and login.
The process is transparent.
In 3 simple steps you will be able to complete you application.
---
Step by Step Guide to Buy US Stocks
Step 1: Login to your Interactive Broker Account:
Since I have enabled 2 Factor Authentication, an SMS or App is necessary to login to the system.
When you login, you will be presented with the following screen, which will list your available balance, returns on stocks etc:
---
Step 2: Fund Transfer
When you log in to your account, go to the Transfer and Pay link and click on Transfer Funds: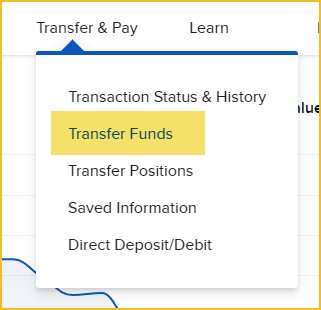 Then Click on 'Make a Deposit':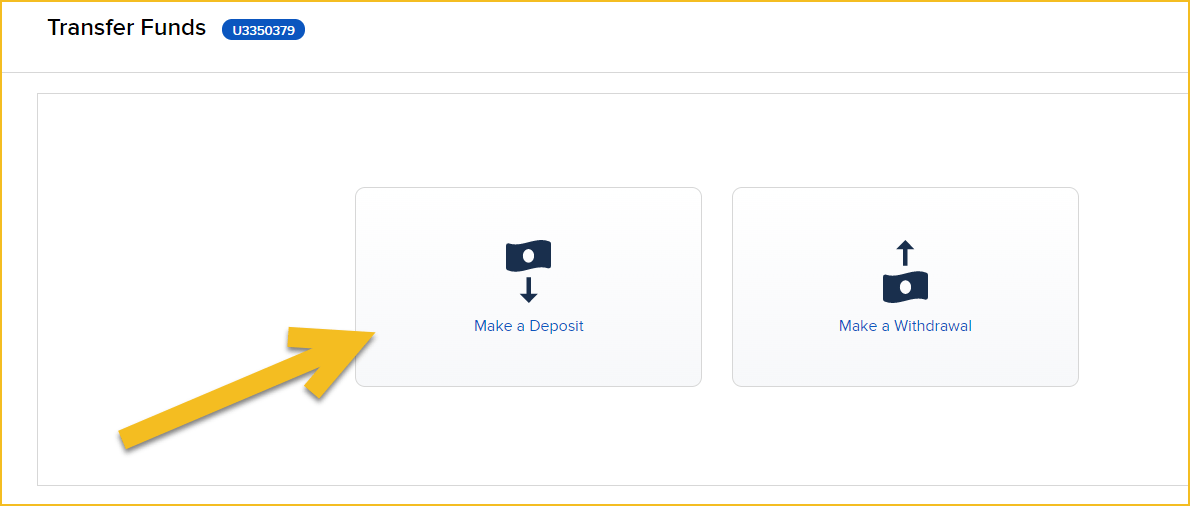 This will lead you to the Bank Wire page. Click on Get Instructions:

On the next screen, enter your desired amount to transfer and click on Get Wire Instructions:

Make sure that the amount you enter and transfer matches.
On the next page, you will get instructions on the fund transfer, you will need to add this account to your bank account as a payee. When the bank finalizes the payee, transfer the amount you entered on the previous page.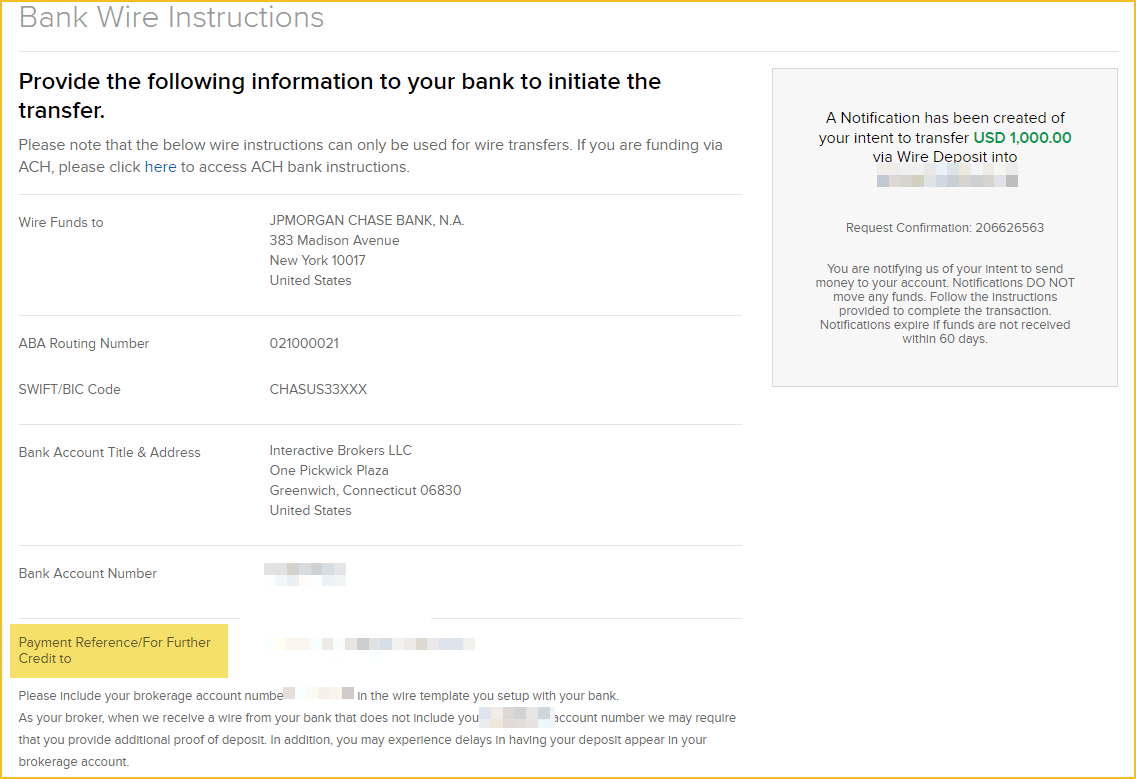 Important: When you are doing the transfer, please add your payment reference in the free text column within your transfer advice in your bank transfer.
---
Step 3: Enter the Trade Mode
When your funds have been transferred to Interactive Brokers account, it will appear as cash balance or Buying Power. This means you can buy the stocks.

Buy or Invest the stock:
In the window that opens, enter the name of the stock symbol, quantity and price you're ready to pay: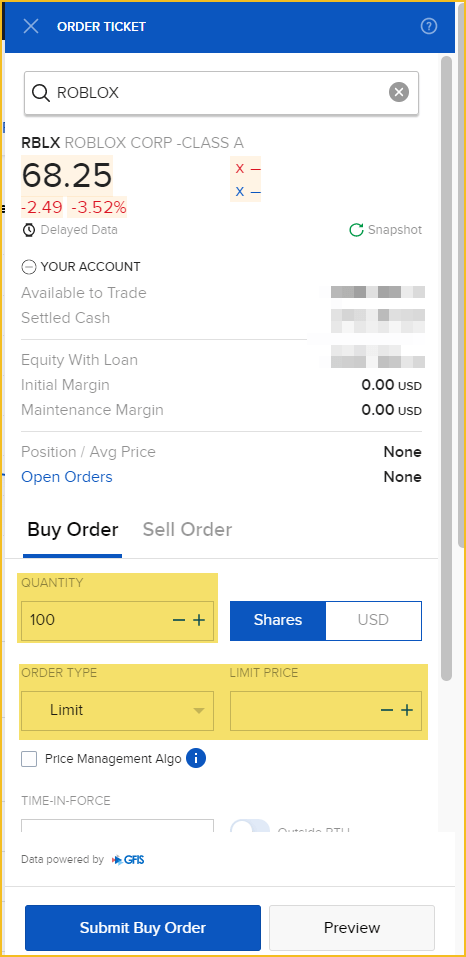 There is a difference between all options like Limit Order, Market Order, and so on. Read what it is on the Interactive Brokers site.

I usually go for Limit Order or Market. Simply put, Limit Order means the price at which you are willing to buy or sell. A market order is the one where you are giving instructions to the system to buy or sell at current market prices.
When you are satisfied with your price, click Submit Buy Order. If the price matches under Limit order, it will be executed and you own the shares.
It's that simple to buy your shares.
---
Other alternative popular platforms to buy US stocks from UAE:
While Interactive Brokers is a popular platform, there are other platforms you can use to buy and invest in US stocks from UAE:
Sarwa:
Sarwa has gained a lot of popularity lately. However, they invest in all the indexes and not individual stocks. Also as I've heard from my contacts their performance has not been up to the mark.
Saxo Bank:
Saxo Bank has a minimum requirement of $ 10000 when I last enquired. Not suitable if you looking to have a smaller portfolio.
eToro:
With eToro you do not actually own the stocks. These are something called CFDs (Contracts for Difference). You do not have any voting rights. eToro owns all the rights to the stock.
It's your choice end of the day.
---
Congratulations!
You have successfully opened your trading account. I wish you all the best. Investing can be a rewarding journey for you and your family.
Don't forget to use the following link to get a share worth up to $ 1000. Link: Interactive Brokers

---
---
Disclaimer
I am not a financial advisor. This post is not advice to invest in the stock market or any other financial instruments. This post is purely for educational purposes only. Post may contain affiliate links.
---